The ultimate goal of Preston High School's Science Department is forming the scientifically literate person, and science teachers are responsible for starting ALL students along that path. Scientific literacy should continue to develop and grow throughout the life of every PHS student. The scientifically literate person is defined in Science for All Americans as someone who has integrated knowledge of science, mathematics and technology; has a deep understanding of scientific concepts and processes; and appreciates that both the learning and the practice of science are dynamic and constructed.
In each type of science course, the Physical Setting (Earth Science, Chemistry and Physics) and the Living Environment (Biology, Advanced Placement Biology, Anatomy & Physiology), the students will focus on the understanding of concepts, relationships, processes, mechanisms, models, and applications that are pertinent to each of the content areas. In attaining scientific literacy, students will be able to demonstrate these understandings, generate explanations, exhibit creative problem solving and reasoning skills, and make informed decisions. Students will be able to find and elaborate upon conceptual cross-linkages that connect to many of the key ideas of each content area and to other mathematics, science and technology learning standards. All Honors/Regents students will take the Regents exams in Earth Science, The Living Environment, and Chemistry. Physics, AP Biology and Anatomy & Physiology or Forensic Science are electives and may be taken simultaneously. Students who were accelerated in the eighth grade (those who took The Physical Setting: Earth Science Regents) will be accelerated at Preston should they attain mastery level (85 or above) on the Regents Assessment and successfully complete the New York State Laboratory requirement. The SAT II program in Biology, Chemistry and Physics is strongly encouraged for all and required of the Honors Biology students.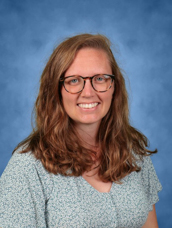 Lauren Van Sicklin
Chairperson
Employed Since: 9/1/2020 3 Years Experience At School
Degrees
BA or BS Degree

Delaware Valley College

(2012)

MS

Western Kentucky University

(2016)
Lauren Van Sicklin has a BS in Biology from Delaware Valley University and a MS in Biology from Western Kentucky University. She earned her Master's degree while living and serving in Madagascar as an environment and agriculture volunteer for the United States Peace Corps. Her love of teaching began as a graduate student where she taught Biology Laboratory courses to college students. After graduation, she decided to move back to her home state of New York and taught Biology at a school in Brooklyn for two years before coming to Preston.
Ms. Van Sicklin joins Preston this year teaching Honors Biology, AP Biology, Environmental Science, Anatomy and Physiology and Financial Algebra.
Libette Burgos
Teacher
Employed Since: 3/6/2023 0 Years Experience At School
Degrees
BA or BS Degree

CUNY- Lehman

(2023)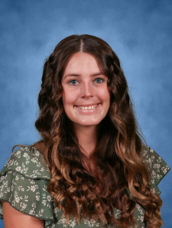 Molly Feeney
Teacher
Employed Since: 9/1/2022 1 Years Experience At School
Degrees
BS

Saint Michael's College

(2019)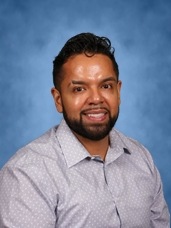 Edgar Martinez
Assistant Principal
Employed Since: 8/30/2009 14 Years Experience At School
Degrees
College

Columbia University

(2003)
Edgar Martinez studied civil engineering at Columbia University. His concentration in Construction Management allowed him to work on several NYDEP multi-million dollar projects throughout NYC. Before coming to Preston High School, he also worked for several engineering firms, including Skanska USA and John P. Picone, Inc., among others. He is an E.I.T. in New York State.
His strong passion for engineering not only enabled him to effectively engage with students in Physics and various math courses but also led to his tenure as the chairperson of both the Science and Math departments in recent years. Currently, he holds the position of Assistant Principal of Student Life while simultaneously teaching Physics.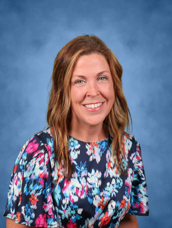 Patricia Muldoon
Teacher
Employed Since: 9/1/2005 18 Years Experience At School
Degrees
MA

NUI, Galway

(2000)

BS

NUI, Galway

(2000)
Patricia Muldoon studied Science and Mathematics at the National University of Ireland, Galway. After graduating with a BS in Biochemistry in 2000, she knew that teaching was her passion and moved on to pursue a Masters Degree in Education (also from NUIG), with a concentration in both Science and Mathematics. Mrs. Muldoon's first teaching position was in 2001 in a community school located in an underprivileged section of Dublin, Ireland. She remained in this school until 2004 when she decided to move to the United States.
Since her arrival at Preston she has taught a vast variety of courses including Algebra 1, Geometry, Financial Algebra, Pre-calculus, Physics, Earth Science, Chemistry, Living Environment, and Anatomy & Physiology.
"Life is like a math equation. In order to gain the most, you have to know how to convert the negatives into positives." -- Anonymous
| | Name | Title | Group | Contact | |
| --- | --- | --- | --- | --- | --- |
| | Amrhein, Karen | Teachers Aide | | | |
| | Brescia, RoseMarie | Teacher | | x 652 | |
| | Burgos, Libette | Teacher | | 693 | |
| | Caraballo, Milagros | Facilities Manager | Maintenance | x 118 | |
| | Carneiro, David | Teacher | | x 684 | |
| | Casario, Susan | Secretary | | x 110 | |
| | Castignoli, Melissa | Chairperson | Arts Chair, F&T Arts Chair, F&T Arts Dept, Fine Arts Chair | x 695 | |
| | Chambers, Sarah | Office Assistant | | | |
| | Como, Sarah | School Counselor | | x 197 | |
| | Connolly, Jennifer | Principal | History Dept | x 113 | |
| | Dekajlo, Dora | Chairperson | Theo Chair, Theo Dept, Theology Dept | x 669 | |
| | Del Valle, Gabriela | Alumnae & Special Events Associate | | x 143 | |
| | DeMaio, Rosemary | Chairperson | LOTE, LOTE Chair, LOTE Dept, World Lang Chair | x 627 | |
| | Doroni, Maria | ADAPP Counselor | | | |
| | Duran de Garo, Maricela | Custodian | Maintenance | | |
| | Esposito, Michelle | Chairperson | English Chair, English Dept | x 683 | |
| | Farrell, Kellyanne | Chairperson | Math Chair | x 678 | |
| | Feeney, Molly | Teacher | | x664 | |
| | Foley, Donald | Teacher | | x 662 | |
| | Forlini, Andrea | Teacher | | x 698 | |
| | Forlini, Christine | Teacher | | x 656 | |
| | Fragale, Cristina | Senior Director of Recruitment & Development | | x 132 | |
| | Gannon, Katie | Teacher's Aide | | | |
| | Han, Dong | Teacher | | | |
| | Huntt, Wyneisha | D.E.I. Specialist | | | |
| | Irizarry, Gino | Teacher | | | |
| | King, Ilze | Teacher | | x 657 | |
| | Krasniqi, Amanta | Teacher | | x 628 | |
| | Labate, Dominique | School Counselor | | x 133 | |
| | Marrero, Samantha | Teacher | | x654 | |
| | Martinez, Edgar | Assistant Principal | Math Dept | x 671 | |
| | McEvoy, Marge | Chairperson | PE Chair, PE Dept | x 665 | |
| | Montero, Davis | Teacher | | | |
| | Mooney, Carolyn | Finance Associate | | x 127 | |
| | Mozzone, Stephanie | Teacher | | x 676 | |
| | Muldoon, Patricia | Teacher | | x 605 | |
| | Murphy, AnaMarie | Administrative Assistant | | x 112 | |
| | Ocando, Josue | Teacher | | x663 | |
| | Oehler, James | Teacher | | | |
| | Olan, Ashley | Teacher | | | |
| | Ortega, Shannon | School Counselor | | 718-863-9134 | |
| | Piacquadio, Benjamin | Assistant Athletic Director | | x 199 | |
| | Rella, AnnaMaria | Administrative Assistant | | x 148 | |
| | Rodriguez, Angelique | Admissions & Recruitment Associate | | x 131 | |
| | Shanahan, Celeste | Special Subject Teacher - SETSS | | | |
| | Skrapits, Jamie | Athletic Director | | x 199 | |
| | Smith, Brittany | Nurse | | x129 | |
| | Tortorella, Lynsey | School Counselor and Chairperson | Guid Chair | x 123 | |
| | Traina, Pasqualina | Director of Finance | | x 111 | |
| | Van Sicklin, Lauren | Chairperson | Science Chair | x 660 | |
| | Welton, Kathleen | Librarian | | x 117 | |
| | Williams, Lamteng | Teacher | | | |
| | Wolovich, Eugenia | Chairperson | History Chair | x 626 | |
| | Youngren, Craig | Assistant Principal, AP Coordinator | | x 196 | |