Our goals as Guidance Personnel at Preston High School are to assist students in their vocational, educational, personal, and social development, and to maximize each student's potential for growth. We strive to engender positive changes by motivating the students to seek higher achievement standards, to be more participative in school and community activities, to develop problem-solving skills, and to experience the satisfaction that comes from a job well done. We offer a broad-based Guidance program for our students. Each student is assigned a Guidance Counselor and a guidance group that meets once a cycle. In addition, Counselors meet with students to review report cards and to address personal issues as needed. The program consists of a two-part matrix: learning to live and learning to learn. As part of learning to live, students are guided in the development of their self-esteem, relationships, values, decision-making skills, communication skills and coping strategies. In learning to learn, students are guided in identifying their learning style and personal interests and in navigating the college-planning process.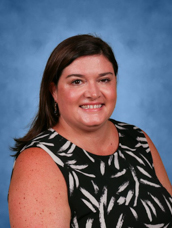 Lynsey Tortorella
School Counselor and Chairperson
Degrees
BA

Plymouth State University

(2002)

MS

College of New Rochelle

(2006)
Lynsey Tortorella earned a Bachelor's of Science in Psychology with a concentration in Mental Health from Plymouth State University and a Masters in Guidance and Counseling from the College of New Rochelle. While working on her Masters, Lynsey interned at Preston and was offered a full-time position upon graduating. She has played a major role in student success at Preston since 2006.
As a member of Preston's staff, Lynsey has worked with each grade level helping students balance academics and other challenges. In 2011, ​Lynsey accepted the position of Director of Guidance​, ​ where she took on the responsibility of working with and overseeing the entire department and student body.
While working at Preston, Lynsey has had the privilege of witnessing immense growth within our students over the years and appreciates having the opportunity to work with so many wonderful students. She looks forward to another successful year and is eager to work with all of our students.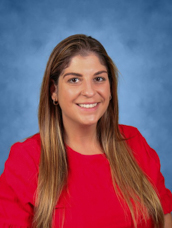 Dominique Labate
School Counselor
Degrees
BS

Dominican College

(2013)

MS

College of New Rochelle

(2016)
Dominique Labate is a proud Preston Alumna who earned a Bachelors of Social Work from Dominican College. Upon graduating, she went on to pursue a Masters degree in Guidance and Counseling from the College of New Rochelle. During her studies at CNR, Dominique completed an internship here at Preston which eventually turned into a full-time position.
Currently, Dominique is the Freshman Year Counselor and one of the Senior Counselors. In the past, she worked as the Student Service Coordinator and maintained other responsibilities.
She is a firm believer in trying your best, and hopes everyone enjoys a productive and successful school year.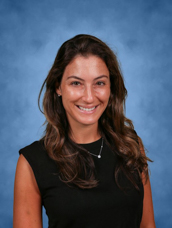 Sarah Como
School Counselor
Degrees
BA

Iona College

(2015)

MS

Mercy College

(2018)
Sarah Como is a proud graduate of Preston High School. She earned a Bachelor's degree in Psychology from Iona College and a Master's degree in School Counseling from Mercy College. While pursuing her master's, Sarah interned with the Guidance department at Preston, which eventually led to a full-time position.
During her time at Preston, Sarah has worked as the Student Services Coordinator and is one of the Senior Counselors. Her most current role is as the Sophomore Counselor.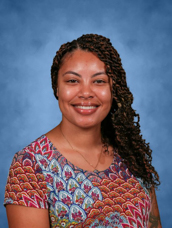 Shannon Ortega
School Counselor
Degrees
BA or BS Degree

Alfred University

(2019)

MS

Alfred University

(2021)