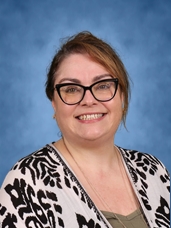 Jennifer Connolly
Principal
Employed Since: 9/1/1996 27 Years Experience At School
Degrees
BA

American University

(1996)

JD

Hofstra University

(2002)
Jennifer Connolly studied History at American University in Washington, DC, while also volunteering at the White House and interning at the Civil War Trust. She then studied Law at Hofstra University School of Law, and is a licensed New York State attorney. She has had fellowships at George Washington's Mount Vernon and Thomas Jefferson's Monticello, as well as having studied at the Supreme Court of the United States, and has been a member of several Teacher Councils, including the Bill of Rights Institute, Council on Foreign Relations, Icivics, and the National Constitution Center.
Jennifer has taught Global History & Geography 1 and 2, United States History & Government, Advanced Placement United States History, Economics & Government, Introduction to Law, and Honors Humanities- A Study of Race, Class, and Gender in the U.S.
Prior to becoming Principal, Jennifer served as the Founding Director of the Preston Scholars Program, History Department Chair, and Assistant Dean of Students.
"If one advances confidently in the direction of his dreams, and endeavors to live the life which he has imagined, he will meet with a success unexpected in common hours." Henry David Thoreau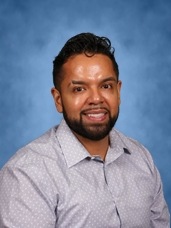 Edgar Martinez
Assistant Principal
Employed Since: 8/30/2009 14 Years Experience At School
Degrees
College

Columbia University

(2003)
Edgar Martinez studied civil engineering at Columbia University. His concentration in Construction Management allowed him to work on several NYDEP multi-million dollar projects throughout NYC. Before coming to Preston High School, he also worked for several engineering firms, including Skanska USA and John P. Picone, Inc., among others. He is an E.I.T. in New York State.
His strong passion for engineering not only enabled him to effectively engage with students in Physics and various math courses but also led to his tenure as the chairperson of both the Science and Math departments in recent years. Currently, he holds the position of Assistant Principal of Student Life while simultaneously teaching Physics.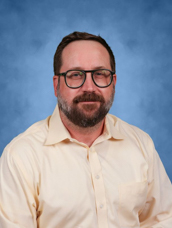 Craig Youngren
Assistant Principal, AP Coordinator
Employed Since: 8/31/1999 24 Years Experience At School
Degrees
BA

Boston College

(1999)

MA

NYU

(2004)

MFA

NYU

(2008)
Craig Youngren studied philosophy and German at Boston College. He studied cinema at NYU's Tisch School of the Arts, and returned there for dramatic writing.
He has taught physics, philosophy and video production here at Preston.
He believes everyone should read Book 7 of Plato's Republic because the "metaphor of the cave" holds the secret to the mystery of our existence, and some of our best movies (like The Truman Show and Inception).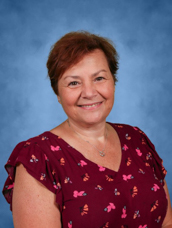 Cristina Fragale
Senior Director of Recruitment & Development
Employed Since: 9/1/2011 12 Years Experience At School
Degrees
College

St. John's University

(1988)
Cristina Fragale received her bachelor's degree in Mass Communications from St. John's University. She began her career in advertising and later joined the Preston community in 1991 teaching Theology and Communications. Mrs. Fragale, after a long hiatus to raise her children, returned to Preston as Director of Admission. She is the current Senior Director of Recruitment and Development. She and her husband Peter are the proud parents of four Preston graduates and one son.
Mrs. Fragale is a strong advocate of the Preston spirit and advises all students to get involved in extracurricular clubs. She sets the example by serving as the producer in the annual school musical, and as moderator of the STARR club. To better prepare future "Prestonites," Mrs. Fragale developed and facilitates a successful Reach for Excellence Program which offers a summer program for ambitious seventh and eighth students, a Boot camp for incoming freshmen and lastly a TACHS prep in the fall. To learn more, click to visit the Opportunities for Middle School page.