Welcome to the Preston High School Theology Department: the home for your mind and your spirit! The spiritual and academic goals of our department are complementary and mutually enriching. The underlying principle of all our courses is to give reasons for our faith and to give faith to our reason. While, in fact, each course is academic in focus, the reflective and spiritual integration in each student is strongly emphasized. Her religious heritage and practice, as well as the application of moral and religious principles in contemporary society are encouraged and nourished through course work and co-curricular requirements for retreats, service and liturgical celebrations. Particular emphasis is placed on ecumenical and inter-religious dialogue to promote peace and understanding and help the students to become active participants in building a more united world! In recognizing the uniqueness of each student and her responsibility to contribute to both the PHS and global community we encourage her active participation in developing her own faith, thus discovering or re-discovering her own religious tradition.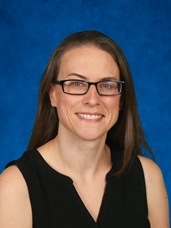 Dora Dekajlo
Chairperson
Employed Since: 8/31/2002 19 Years Experience At School
Degrees
BA

Fordham University

(2000)

MA

Fordham University

(2002)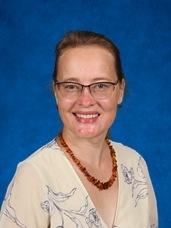 Ilze King
Teacher
Employed Since: 9/1/2005 16 Years Experience At School
Degrees
BA

Daugavpild Pedagogical University, Latvia

(1998)

MA

Fordham University

(1999)

Post-Graduate

Fordham University

(2010) Maria Bento Tomas
Teacher
Employed Since: 9/1/2020 1 Years Experience At School
Maria Bento Tomas grew up in Westchester County, NY where she currently resides with her family. She attended Concordia College in Bronxville, NY where she graduated summa cum laude in 2014 with a BA in behavioral science. She went on to obtain an MA in 2018 from Union Theological Seminary in NYC. Her MA is in psychology and religion - a degree that combines study the fields of psychology and theology.
Maria feels blessed to be among the faculty and staff and in particular, among the student body at Preston High School. She believes in the inherent potential of each and every student and the significant role self-awareness plays in the journey of life.
"Bidden or unbidden, God is present." (Erasmus)
Degrees
BA or BS Degree

Concordia College

(2014)

MA

Union Theology Seminary

(2018)