The History Department encourages our students to be aware of multi-cultural, religious, social, ethnic, and global concerns. With this in mind, we work toward facilitating an appreciation among our students for cultures different from their own and toward generating the understanding that the world is a "global community."
Our goal is that each student, by graduation, will be able to locate countries on a map or globe; identify major problems and solutions in an area or region; compare cultures, religious beliefs, social customs, and ethnic differences from an historical perspective. In addition, our students will become aware and tolerant of the diversity of different peoples. To achieve those ends, the students will apply political, social and economic principles to other areas or regions; utilize a decision-making process to solve problems; use historical data to test their feelings and biases; and use computer technology for both research and presentation of projects. As these ends become realities, the students will engage in the work of a scholar—research, writing, analytical reading, identification of causes and effects, and problem solving.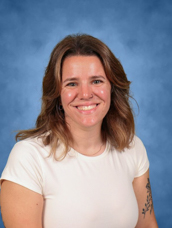 Eugenia Wolovich
Chairperson
Employed Since: 9/1/2019 4 Years Experience At School
Eugenia Wolovich received her BA and Masters in History from Hunter College, CUNY. Before that, Eugenia was a Preston Panther, class of 2010.
Her interest in education first developed while working at the Museum of Jewish Heritage in the Education Department, partnering with middle schools over the tristate area to bring the history of the Holocaust from the museum setting and into the classroom. But, her love of history and learning came earlier than that; it developed in Preston's very own mansion - in room 4 - with her AP United States History teacher.
Eugenia teaches United States History & Government Regents Level and Honors Level (in partnership with SUNY Albany), Advanced Placement United States History, Economics & Government, History of Women and Public Policy (both courses in partnership with SUNY Albany).
She enjoys bike rides, everything bagels, and traveling the world!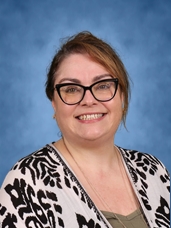 Jennifer Connolly
Principal
Employed Since: 9/1/1996 27 Years Experience At School
Degrees
BA

American University

(1996)

JD

Hofstra University

(2002)
Jennifer Connolly studied History at American University in Washington, DC, while also volunteering at the White House and interning at the Civil War Trust. She then studied Law at Hofstra University School of Law, and is a licensed New York State attorney. She has had fellowships at George Washington's Mount Vernon and Thomas Jefferson's Monticello, as well as having studied at the Supreme Court of the United States, and has been a member of several Teacher Councils, including the Bill of Rights Institute, Council on Foreign Relations, Icivics, and the National Constitution Center.
Jennifer has taught Global History & Geography 1 and 2, United States History & Government, Advanced Placement United States History, Economics & Government, Introduction to Law, and Honors Humanities- A Study of Race, Class, and Gender in the U.S.
Prior to becoming Principal, Jennifer served as the Founding Director of the Preston Scholars Program, History Department Chair, and Assistant Dean of Students.
"If one advances confidently in the direction of his dreams, and endeavors to live the life which he has imagined, he will meet with a success unexpected in common hours." Henry David Thoreau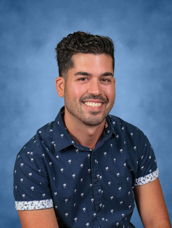 David Carneiro
Teacher
Employed Since: 12/22/2014 8 Years Experience At School
Degrees
BA

Manhattanville College

(2013)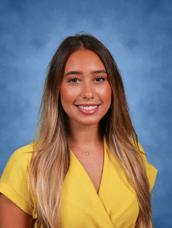 Amanta Krasniqi
Teacher
Employed Since: 9/1/2022 1 Years Experience At School
Amanta Krasniqi earned her bachelor's degree in adolescent education from Iona University. She is now pursuing a master's degree in special education and literacy for children in grades 7-12. Her interest in history and education began at an early age as a result of growing up in a family of academics and professors from Albania, Kosovo, and the United States. Ms. Krasniqi enjoys teaching global history since it teaches us about the origins of our people and as the world we know it came to be. She teaches Government and Economics in addition to Global. She loves inspiring students to become future young and educated business leaders while also having a say in politics. Ms. Krasniqi is the moderator of the Albanian club, the Future Lawyers club, and Pretty N Personal Club. She enjoys climbing the mountains of Albania with her family, reading and fashion!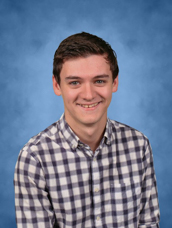 Donald Foley
Teacher
Employed Since: 1/3/2023 0 Years Experience At School
Degrees
BS

St. Thomas Aquinas College

(2019)

MA

St. Thomas Aquinas College

(2021)