Preston High School's Fine and Technical Arts Department comprises a unique combination of classes that cross the creative and technical spectrum.
The Visual Arts curriculum aims to bring out the artist within each student. The expression of individuality and creativity is encouraged in each class. Connections to Art History are fostered. Students gain competency in drawing from observation, in rendering form and texture through line, through modeling and the use of color in a variety of media. Junior and senior artists are expected to be self-motivated to create their best art within a structured environment. Senior artists are offered the opportunity for Advanced Placement in Studio Art with the goal of obtaining college credit and creating a college level portfolio to be used for college admissions.
Digital Art is a term used to describe a range of artistic works and practices that utilize digital technology. The impact of digital technology has transformed traditional activities such as painting, drawing and sculpture, while such new forms as digital installations and virtual reality have become recognized artistic practices. Our Digital Arts curriculum is designed to acquaint students with the many ways art and technology intersect in this 21st century art form.
The Performing Arts curriculum encompasses both music and drama and is differentiated from the other arts because the artist uses her own body, face, and presence as a medium of artistic expression. These arts are generally performed by the artists before an audience.
PHS's Music curriculum focuses on developing the ability to perform, create, and understand music. All students, through study and mastery of musical compositions throughout history, learn to be active musicians and critical listeners. The musical and creative potential that exists in every student is unearthed and explored in each course offered.
PHS's commitment to offering a broad-based liberal education has led us to add Theater Arts to our curriculum, beginning with an elective introductory course. The ability to perform before an audience and the willingness to accept and apply constructive criticism are life skills that enhance one's self-confidence and are useful in a wide variety of careers. Additional opportunities to become involved in theatrical productions are offered in our Co-Curricular program.
The Computer Technology curriculum provides students with not only a thorough knowledge of basic computer applications, but also advanced skills which they will utilize in college and beyond. Computers have become a major part of American society today. In the 21st century, computers are prominent tools in a wide variety of areas such as research, education, banking, government, and news. It is our goal to acquaint students with the history of technology, basic and advanced computer applications, and the importance of computers in today's society.
Exhibit and Performance Opportunities at PHS
Student Art Exhibits: The FTA Department displays the works of our students around the school. The exhibits are changed several times a year to showcase all the wonderful talent at Preston. In addition, each spring Citibank, NA sponsors an annual show at their Tremont Ave. branch and the FTA Department, in conjunction with the Art Club, sponsors a Spring Arts Festival on campus. Student artists may also exhibit their work at the annual juried art show at the College of New Rochelle.
Choir: Our choirs are open to singers on all levels and perform at Christmas, during liturgies, at special events and during the Spring Arts Festival in May. Students may choose among the Gospel Choir, the Liturgical Choir and the Acapella Singers.
Musical Production: Our annual musical is a full-scale stage production which, the Department believes, taps the varied talents of students interested in the performing arts, both as performers and as part of the stage crew.
Drama Club is open to any PHS student interested in the dramatic arts. Student-run meetings give participants the opportunity to hone their skills in improvisation and performance. Through monologue and scene study, members learn not only how to analyze a character, but how to tap the emotions necessary to make the character come to life. Our year culminates in the Spring Arts Festival, when we present an evening of dramatic performances focusing on a common theme.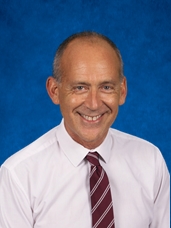 Stephen Abel
Teacher
Employed Since: 9/1/2007 14 Years Experience At School
Degrees
BA

University of Montana

MA

University of London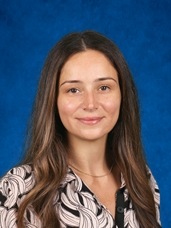 Melissa Castignoli
Chairperson
Employed Since: 9/1/2014 7 Years Experience At School
Degrees
BFA

Fashion Institute of Technology

(2011)

MA

Lehman College

(2018)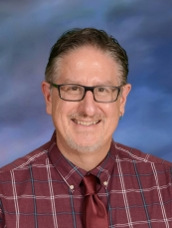 Glen Edelstein
Teacher
Employed Since: 9/1/2011 10 Years Experience At School
Our Class Website: graphicdesignatprestonhs.weebly.com
Glen Edelstein has been interested in the arts since his childhood. He attended the High School of Art and Design in Manhattan and then went on to study Graphic Design at the School of Visual Arts where he received his BFA. For the first portion of his career he was the Art Director for Penguin Random House Inc. He became a high school teacher following a career change in 2009.
After working at various high schools in New York City, he began teaching at Preston High School in 2011. He has taught Freshman Computing, Sophomore Art, and currently teaches Fine Arts, Yearbook, and Graphic Design to Preston's students.
Glen believes that creativity is the basis for future success. Whether or not students choose to pursue a career in the arts, he believes that a strong creative background can positively influence any job path.
Degrees
BFA

School of Visual Arts

(1980)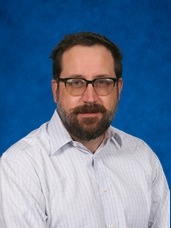 Craig Youngren
Registrar
Employed Since: 8/31/1999 22 Years Experience At School
Degrees
BA

Boston College

(1999)

MA

NYU

(2004)

MFA

NYU

(2008)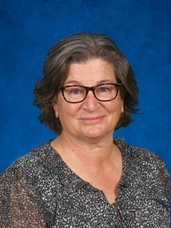 RoseMarie Brescia
Teacher
Employed Since: 9/1/2018 3 Years Experience At School
Degrees
BA or BS Degree

Fordham University

(1983)

M.A.T.

Manhattanville College

(2018)