CoVid Update
During these unprecedented times, we understand that many concerns and questions have arisen in regards to submission of documents for all of our prospective PHS students. With the approaching December 16th deadline, we are aware that 8th grade report cards may not be available yet and/or applicant records may be missing a school seal. This all due to school closures and not allowing staff into the school building until further notice.
After consideration, we at Preston will accept all applicant records via email or fax to our Recruitment and Development Office. You can send the documents via email to Ms. Angelique Cruz at acruz@prestonhs.org or send via fax to 718-863-6125. This applicant record(s) must be received by December 16th in order for your application to be complete.
We are here to help you during these times, and want your PHS applications process to be a smooth and successful transition for all. If you have any further questions or concerns, please do not hesitate to contact us.
Thank you. Have a blessed holiday season!
Prospective Freshman
In order to facilitate the Admissions process, please follow the steps below.
Please note if you did not take the TACHS exam in November, Preston High School will offer an entrance exam on Saturday, January 16, 2021. The fee is $65.00
Register here: Preston High School Entrance Exam Registration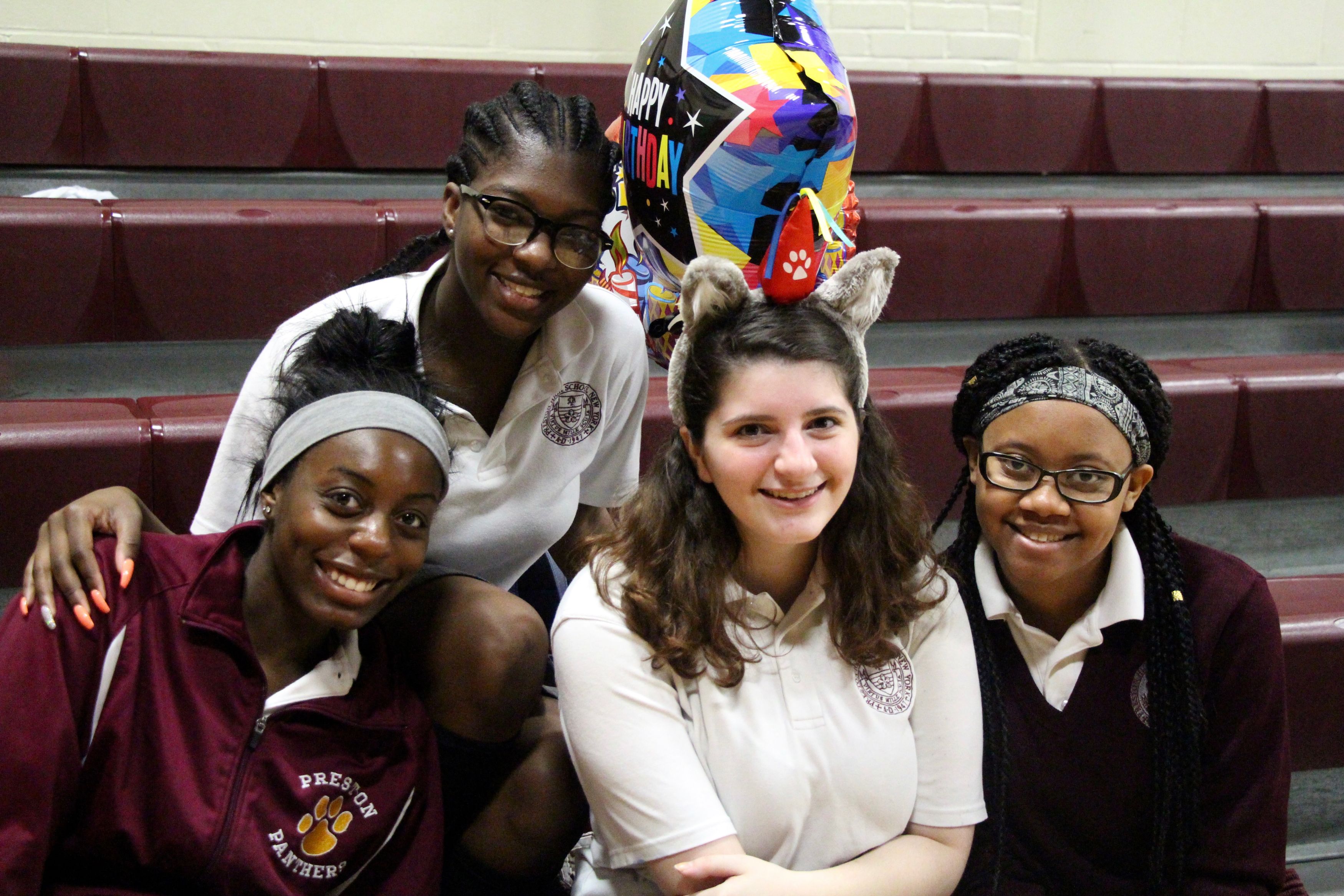 1. Please complete and mail to PHS the Application for Admission, due December 4th, 2020. You can download the application HERE, or you can call the admission's office to request one be mailed to you. All prospective students are also encouraged to pick up their copy in person. Please note that in order to be considered for any academic scholarship, we must receive an application.
2. Please register to take the Test for Admission into Catholic High Schools (TACHS) scheduled for Friday November 6, 2020. To register, or for more information on how to register, visit www.tachsinfo.com or call their toll free number at 1-866-618-2247. All students who would like to be considered for admission into Preston must take this test.
3. Once you have registered to take the test, you will be sent a registration packet, which includes general information about the test, testing sites, and necessary forms to complete and return. When completing these forms, list Preston High School (our code is #219) as your first choice. Your test scores will automatically be sent to all three schools, indicating to them your interest in attending.
4. Attend Preston High School's Virtual Open House on October 20th at 7 pm or November 1st 2020 at 11:00 a.m. or 6:00 p.m - 8:00 pm. respectively. All interested students and their families are welcome to visit.
5. Take the TACHS test on November 6, 2020.
6. In order to complete your application to Preston, we must be sent the student's Applicant Record, which includes her sixth, seventh, and first quarter eighth grade transcript, along with standardized test scores and the attendance record. Elementary schools in the Archdiocese of New York automatically forward the official Applicant Record to the three high schools selected by the candidate. Students enrolled in other public or private schools should download a copy of the Applicant Record form from the TACHS exam website www.tachsinfo.com or call the TACHS office to request a copy be mailed to you. The Applicant Record form must be completed by the elementary school official and mailed or faxed directly to Preston on the student's behalf. All Applicant Records must be submitted to Preston by December 16, 2020.
7. All Applicant Records and TACHS exam scores are reviewed and eligible candidates are selected. Scholarships are awarded to applicants with highly exemplary TACHS scores and distinguished elementary school records. Notification of acceptance and of scholarship awards will be sent out to each student's home on January 15, 2021.