Preston High School's Physical Education program is designed to provide each student with the opportunity to find success at her own level. It is our goal to teach the benefits of living a healthy, active life during her years at PHS and beyond. Our comprehensive curriculum provides our students the opportunity to develop body awareness, explore movement, discover cooperative games, improve sport-specific skills, and experience team sports. We value the team experience and the life skills one develops while being a team member. Through these activities, the girls learn how to have fun, to react appropriately to winning and losing, to show good sportsmanship, and to develop discipline and responsibility. Our physical education program supports the development of a well-balanced individual by providing the opportunity to develop not only physically, but also socially, emotionally, and mentally.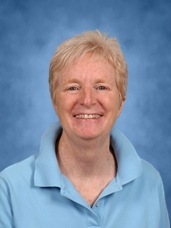 Marge McEvoy
Chairperson
Employed Since: 8/30/1985 37 Years Experience At School
Degrees
BS

SUNY at Brockport

(1981)

MS

Lehman College

(2007)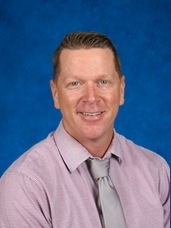 Christopher Teemsma
Teacher
Employed Since: 2/27/2006 17 Years Experience At School
Degrees
BS

SUNY at Cortlandt

(2003)
Christopher Teemsma grew up in Mineola, Long Island with his five sisters and one brother. After receiving his high school diploma from Mineola High School, Mr. Teemsma went on to obtain a BA Degree in Physical Education from The State University of New York at Cortland. Today he lives with his wife and three children on Long Island.
He began his education career as a Teacher's Assistant for inclusion children in a second grade class located in Bellmore, NY. During the next four years, Christopher sharpened his classroom management skills while instructing a wide variety of personalities. In February 2006, he came to Preston High School to teach Physical Education and Health.
Since 2006, Mr. Teemsma has not only taught within his department, but has also reached out to students in other ways. Coaching basketball and softball for a few years and eventually becoming Assistant Athletic Director was his way of being part of our Athletics program. Christopher has become a mentor for clubs such as The Anime Club, The Alternative Band Club and The Morning Fitness Club.
Due to his extensive understanding of technology, he became our Director of Audio and Visual in 2010. Today he not only oversees the A/V here at PHS, but all the computing and IT needs as well. This has opened the door for Mr. Teemsma to become our Freshmen Computing teacher.
"Don't criticize what you can't understand." –Bob Dylan