Dear Alumnae Panthers,
Welcome to the Preston High School Alumnae web page. We hope you will spend time looking through this section, as well as other areas of our website. Please let us know if there is something you would like to see in this section. Our goal is to keep you in touch, informed and connected with PHS and our alums worldwide.

Welcome back over the virtual wall to PHS!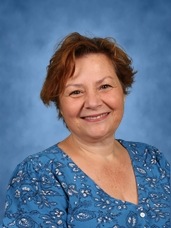 Cristina Fragale
Senior Director of Recruitment & Development
Employed Since: 9/1/2011 11 Years Experience At School
Cristina Fragale received her bachelor's degree in Mass Communications from St. John's University. She began her career in advertising and later joined the Preston community in 1991 teaching Theology and Communications. Mrs. Fragale, after a long hiatus to raise her children, returned to Preston as Director of Admission. She is the current Senior Director of Recruitment and Development. She and her husband Peter are the proud parents of four Preston graduates and one son.
Mrs. Fragale is a strong advocate of the Preston spirit and advises all students to get involved in extracurricular clubs. She sets the example by serving as the producer in the annual school musical, and as moderator of the STARR club. To better prepare future "Prestonites," Mrs. Fragale developed and facilitates a successful Reach for Excellence Program which offers a summer program for ambitious seventh and eighth students, a Boot camp for incoming freshmen and lastly a TACHS prep in the fall. To learn more, click to visit the Opportunities for Middle School page.
Degrees
College

St. John's University

(1988)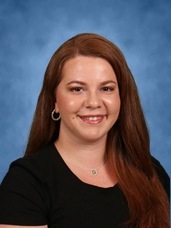 Angelique Rodriguez
Admissions & Recruitment Associate
Employed Since: 9/21/2020 2 Years Experience At School
Angelique Cruz received her BFA from Long Island University: CW Post.
A proud graduate of Preston High School ('10), Angelique has been involved within the PHS community, returning in 2013 to become the Preston Players choreographer for the annual spring musical. In 2019, she made her directorial debut.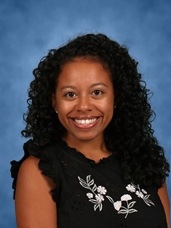 Gabriela Del Valle
Alumnae & Special Events Associate
Employed Since: 4/26/2021 1 Years Experience At School