Lynsey Tortorella earned a Bachelor's of Science in Psychology with a concentration in Mental Health from Plymouth State University and a Masters in Guidance and Counseling from the College of New Rochelle. While working on her Masters, Lynsey interned at Preston and was offered a full-time position upon graduating. She has played a major role in student success at Preston since 2006.
As a member of Preston's staff, Lynsey has worked with each grade level helping students balance academics and other challenges. In 2011, ​Lynsey accepted the position of Director of Guidance​, ​ where she took on the responsibility of working with and overseeing the entire department and student body.
While working at Preston, Lynsey has had the privilege of witnessing immense growth within our students over the years and appreciates having the opportunity to work with so many wonderful students. She looks forward to another successful year and is eager to work with all of our students.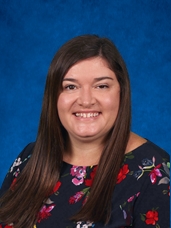 Lynsey Tortorella
Chairperson
Phone: x 123
Groups: Guid Chair
Employed Since: 8/31/2006
14 Years Experience At School
Degrees
BA

Plymouth State University

(2002)

MS

College of New Rochelle

(2006)