Compassion Matters - Pass It On! 2-17-18
February 16, 2018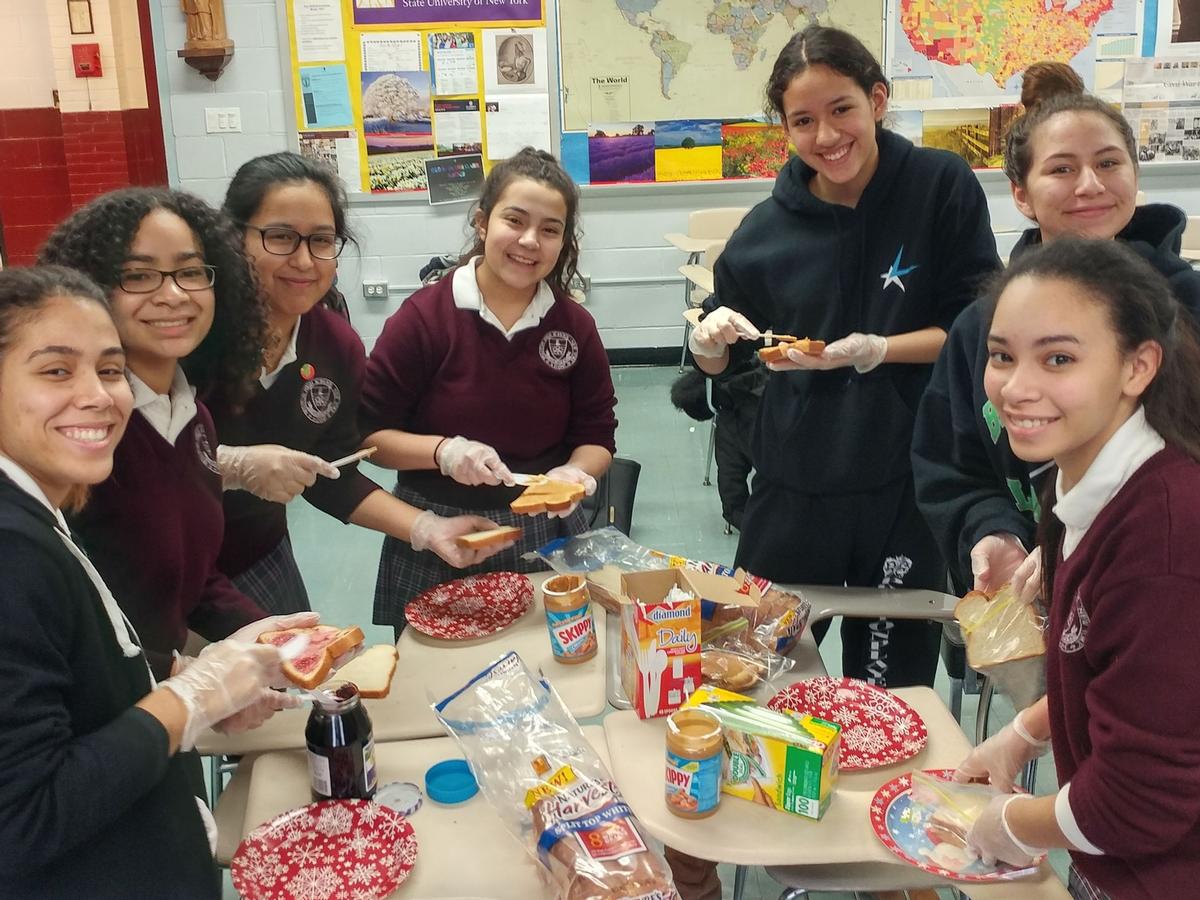 Compassion Connection is making sandwiches... lots of sandwiches to feed the hungry! This year, the community outreach club of Preston has decided to make the Lenten pillar of almsgiving a reality.
Every Friday throughout Lent, spare change is collected during Food Fest Friday collections. Then the money collected is used to purchase sandwich supplies.
Every following Thursday, sandwiches will be made and delivered to Lamp Ministries, down the block from the school. Lamp Ministries ministers to the homeless of New York City, and is very happy to receive our weekly contributions of 100 sandwiches.