Posts Tagged "Thanksgiving"
December 07, 2022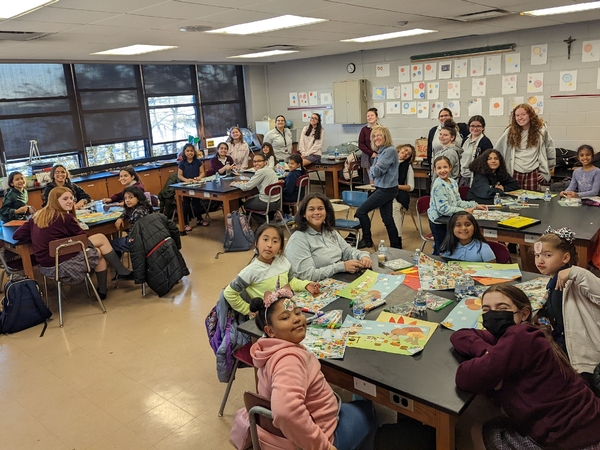 On November 22nd, the Compassion Connection Club threw a party for the Big Sister Little Sister Program. This mentoring program pairs up Preston students with 3rd grade little girls. Weekly, they meet - they do homework together, arts and crafts and various bonding activities. At their Thanksgiving Party, the girls had fun making their turkey themed arts and crafts to kick start their Thanksgiving break! They played games and each little girl went home with a framed photo of herself with her "Big" and a shopping bag full of food from the food drive for her family!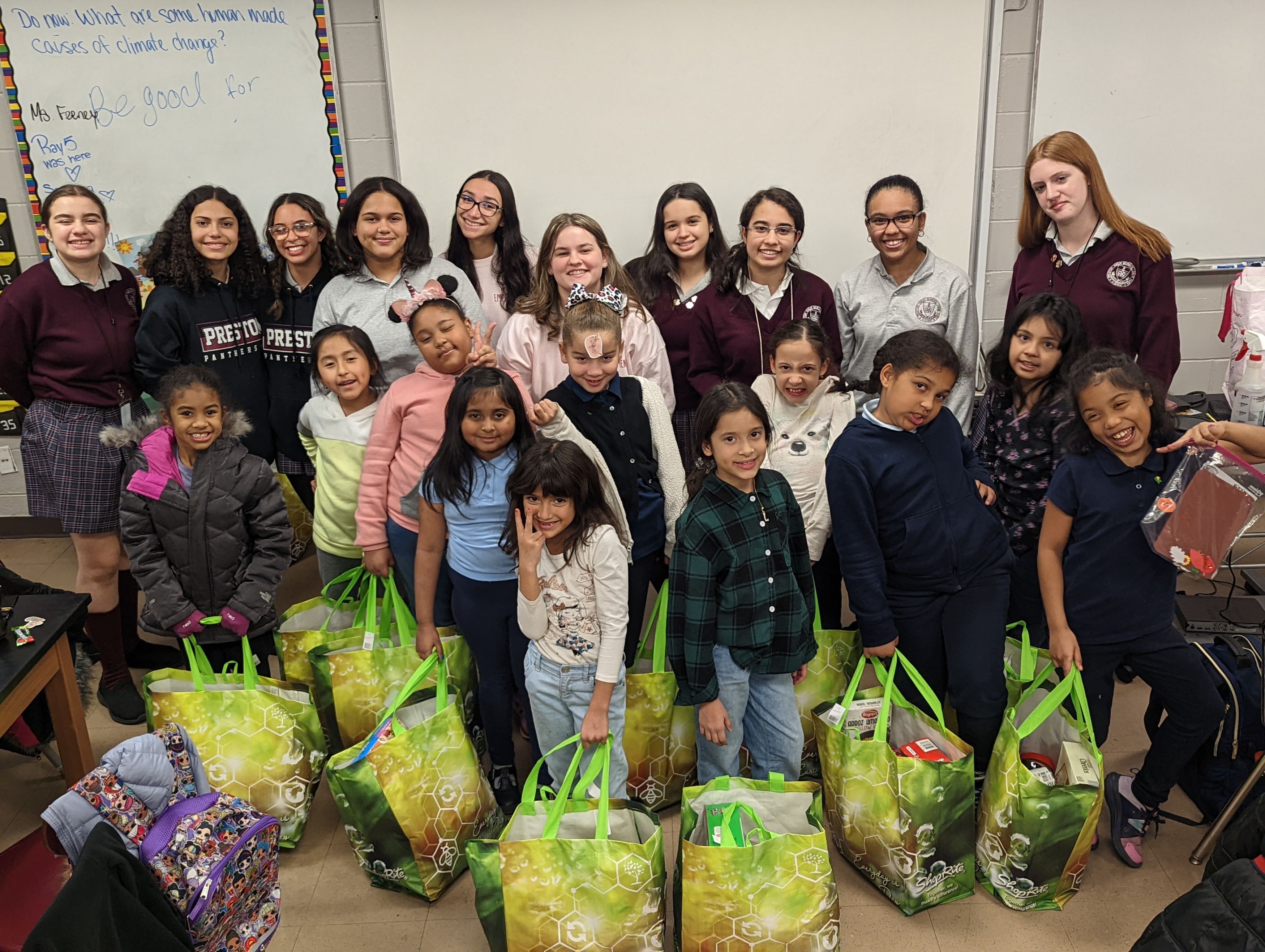 November 09, 2017
The Italian Club and Honor Society celebrated Thanksgiving early with members of the senior citizen community. The guests were greeted with Italian cookies, pizza, refreshments, and a chance to win cash prizes playing tambola (bingo).
Students were thankful to share an evening with such incredible carriers of their culture, wisdom, and experience. The Senior citizens were amazed by all the charity the Italian Club and Honor Society does!
Recent Posts