Posts Tagged "Operation Christmas Child"
November 09, 2022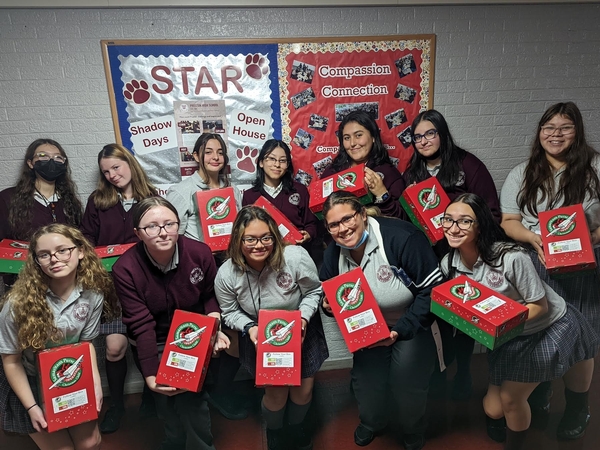 It's Operation Christmas Child Box time! Students filled boxes with toys, hygiene products, and school supplies for little boys and girls all over the world. Thank you to the Samaritan's Purse organization for allowing us this opportunity every year - to spread compassion not only beyond the Bronx, but to children across the world as well.
October 24, 2017
Compassion Connection collected donations from its members to fill shoeboxes with gifts for underprivileged children through Operation Christmas Child. 20 boxes were filled with little stuffed animals, boxes of crayons, hair ribbons, toothbrushes, tooth paste, bar soap, knit gloves, and candy.
Recent Posts