Posts Tagged "Junior Ambassadors"
November 07, 2022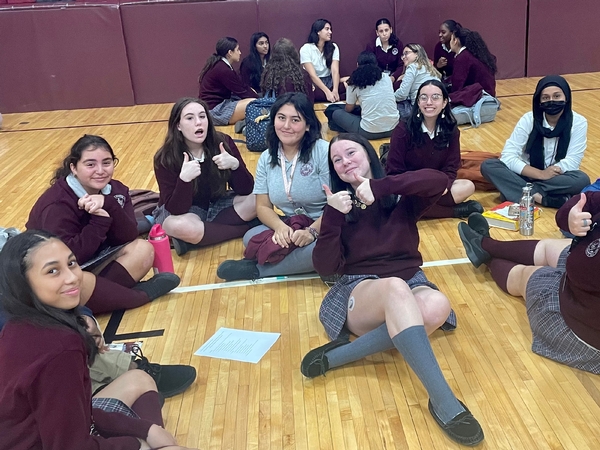 October 18th was the 2nd Freshman Academy meeting of this year! Every meeting has a different theme and this time, Junior Ambassadors gave Freshman advice on the upcoming end of their first quarter of high school! It always helps to have advice from students who remember being freshmen not too long ago.
September 15, 2017
It is a Preston tradition for every junior to "adopt" a Freshman. The Juniors imitate "big sisters" to the Freshmen class in our Preston Community. To many, it may appear admirable how the Juniors are so willing to intercede for the Freshmen, but it's a "norm" at Preston High School, where compassion is in the air. Also, certain girls volunteer to be "Junior Ambassadors". These girls are devoted to positively impacting the Freshmen class.
Junior Ambassadors attend Freshmen orientation over summer vacation to answer questions and give tours of the Preston grounds. Junior Ambassadors also meet regularly with the Freshmen during homeroom to discuss upcoming events and traditions. The Junior class does everything in their power to integrate the Freshmen into the Preston family.
Recent Posts