Posts Tagged "Big Sister Little Sister"
December 07, 2022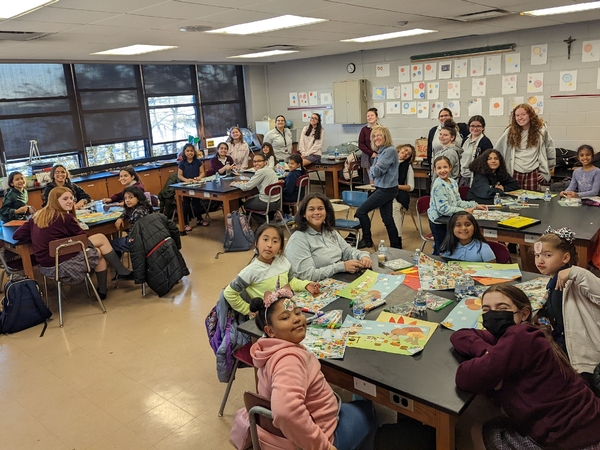 On November 22nd, the Compassion Connection Club threw a party for the Big Sister Little Sister Program. This mentoring program pairs up Preston students with 3rd grade little girls. Weekly, they meet - they do homework together, arts and crafts and various bonding activities. At their Thanksgiving Party, the girls had fun making their turkey themed arts and crafts to kick start their Thanksgiving break! They played games and each little girl went home with a framed photo of herself with her "Big" and a shopping bag full of food from the food drive for her family!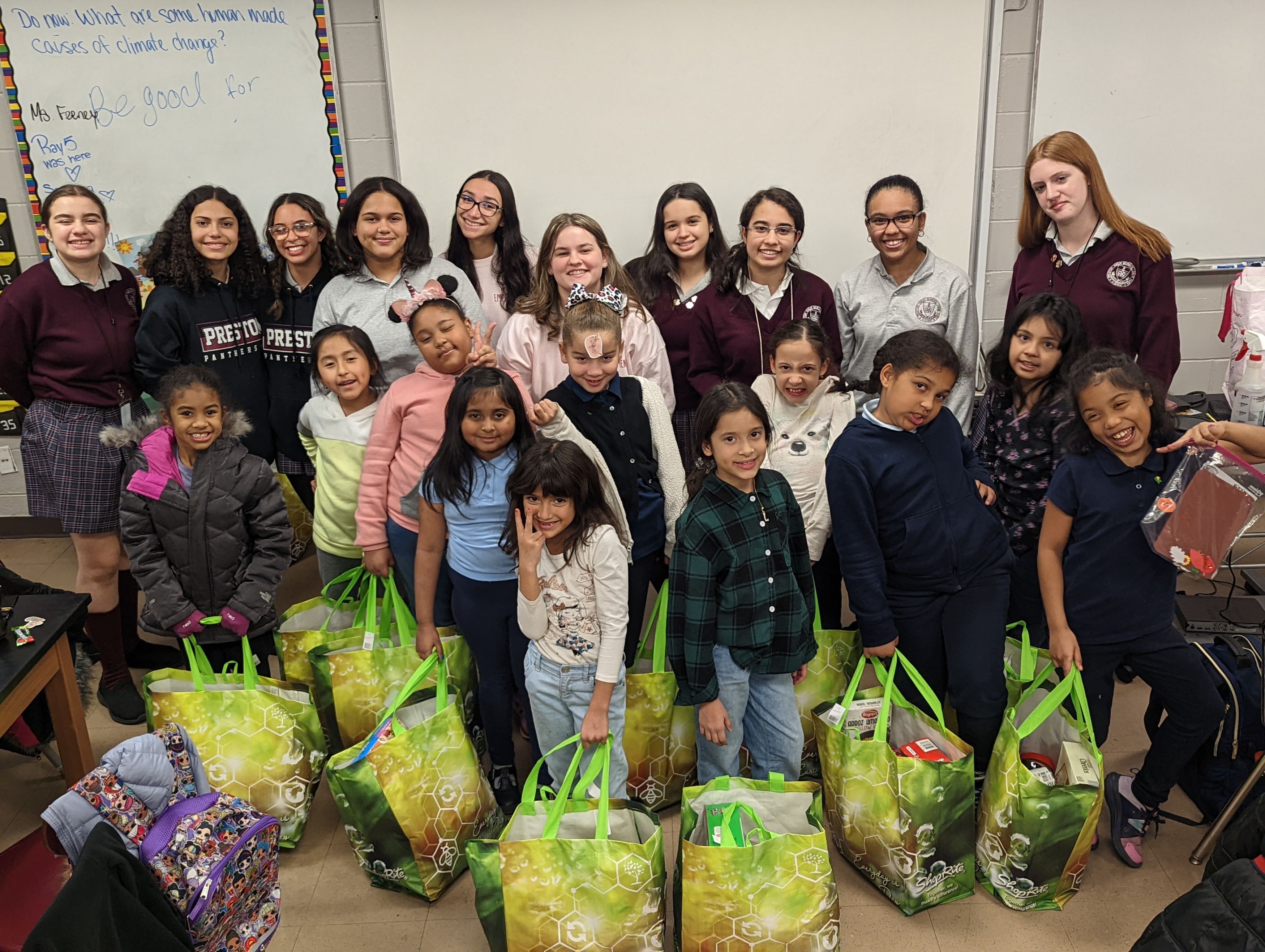 November 14, 2017
Big Sister-Little Sister is an afterschool program on Tuesdays in which selected Preston juniors are paired with 3rd grade girls from a public school in the Bronx. These girls often come from struggling families in which the parents work full time and are unavailable to help the girls with homework. These girls are not as fortunate to have the "traditional, ideal family life." Our Preston girls act as their "big sisters," helping them with homework, and building relationships with them. The "big sisters" instill values such as honesty, determination, commitment, and passion in their "little sisters." This is an amazing opportunity for girls to have a role model, someone to aspire to be like.
Compassion Connection organized Big Sister-Little Sisters' first party of the year to celebrate Thanksgiving. Students brought in homemade baked goods for the Big and Little Sisters to share. Together they made necklaces, sang Disney songs, and danced.
Shealin Corbett adores her "big sister" Angela Akalonu and exclaimed "this is the best day ever! I never knew school could be so much fun!" Every "little sister" went home with a thank-you card for their parents and a bag of groceries, including rice, cereal, stuffing, and cans (collected in the schoolwide food drive.)
Recent Posts