Posts Tagged "Volleyball"
November 07, 2022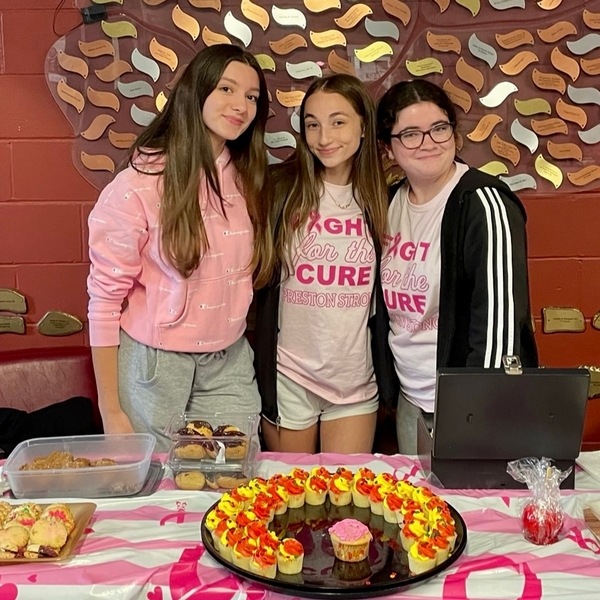 October 19th was PHS's Pink Out Volleyball Game for Breast Cancer Awareness month.
There was 5 dollars charged at the door and a 2 dollar dress down. All proceeds will be donated to the Maria Fareri Children's Hospital towards Breast Cancer.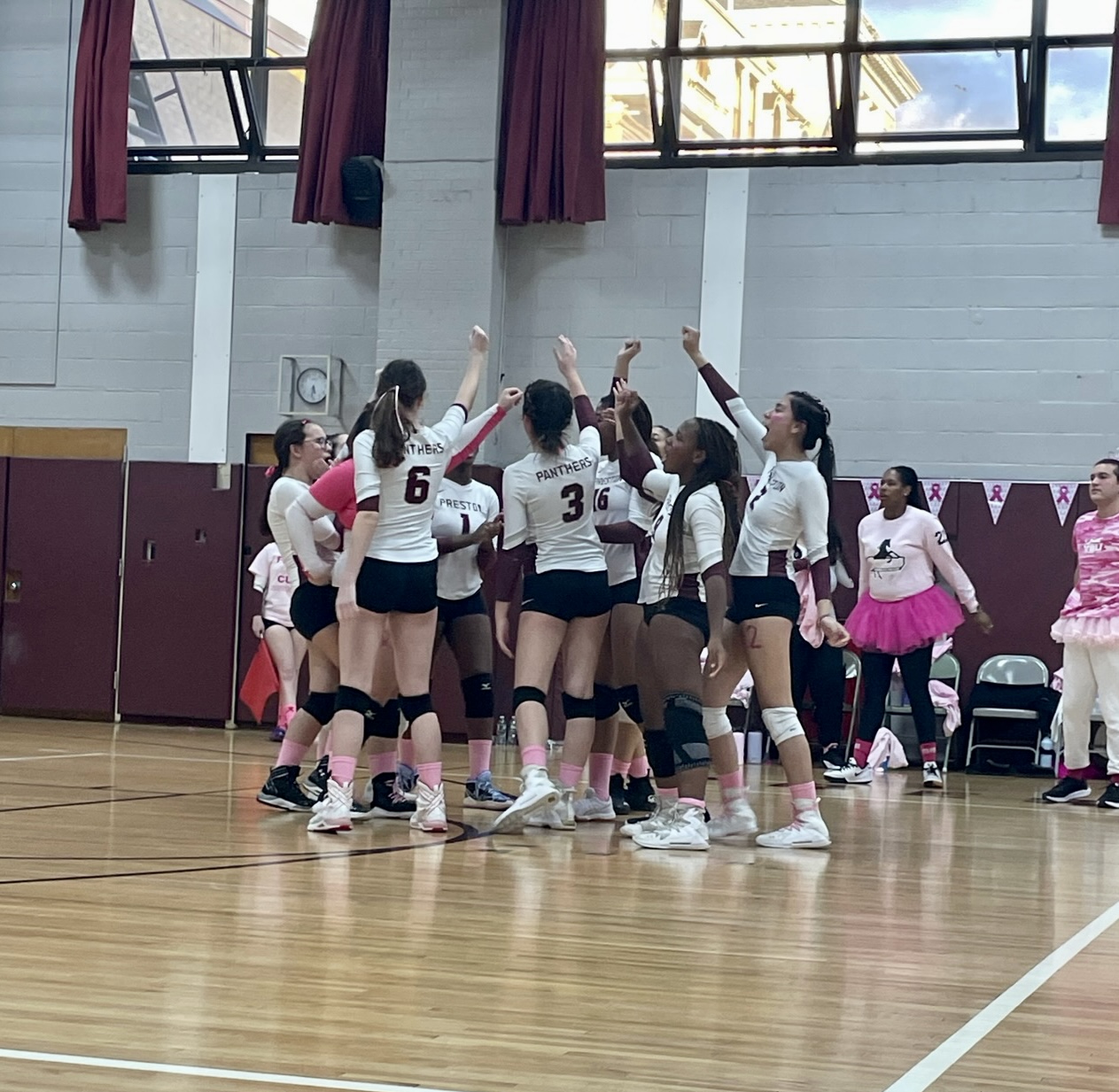 October 04, 2022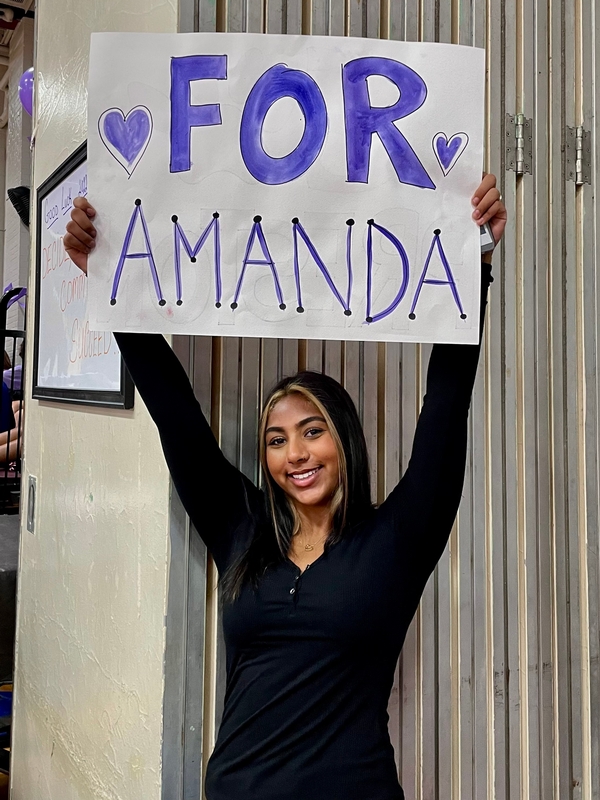 On September 16th, the Preston High School community gathered in the gym to root for the Junior Varsity and Varsity volleyball panthers. Our volleyball players took on Maria Regina High School, in tribute to Amanda Tamburrino, Preston senior, who passed away on September 13th after her difficult battle with Hodgkin's Lymphoma. Our Panthers ran a bake sale and collected entrance fees at the door. $3,411 were raised! In Amanda's memory, all of these proceeds will be donated to the Westchester Medical Center for Hodgkin's Lymphoma research. As students, faculty, family, and guests sported their best purple attire for Hodgkin's Lymphoma awareness, there was not a dry eye in the gym and there has never been a bigger sense of Panther pride in these hallways!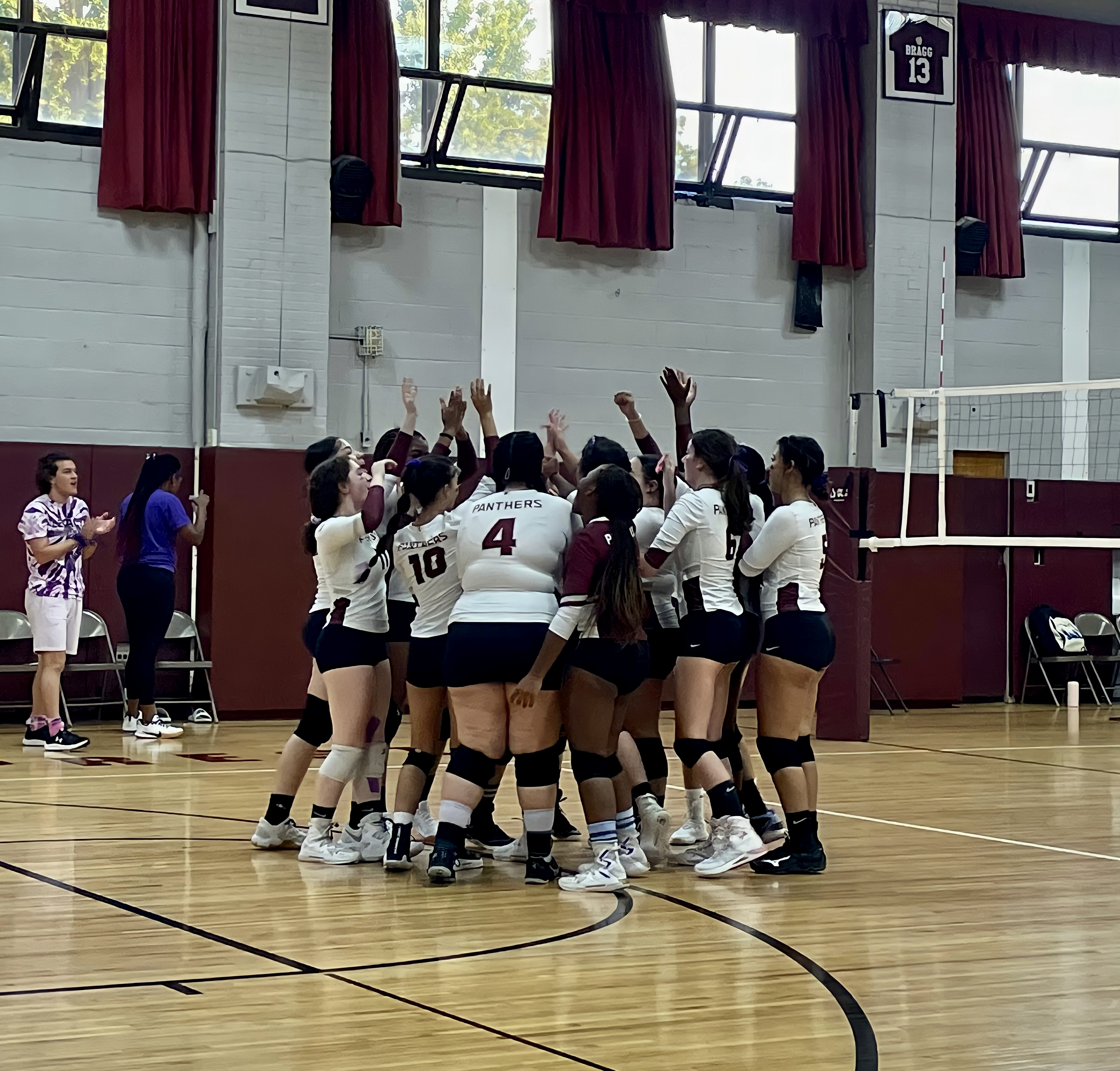 October 25, 2017
Preston's Annual Breast Cancer Awareness Game ignites excitement among the volleyball players and individuals whose families have been affected by breast cancer. This game raises funds for The Breast Cancer Research Fund by selling pink shirts and hair extensions worn by members of the Preston Community is these photos.
One of our own, Jamie Skrapits, Preston's athletic director, battled with breast cancer so the girls played in her honor. The Varsity Panthers won the game. But more improtantly, Preston is the true winner, fighting for a cause. #Prestonstrong
Recent Posts