Compassion Matters... Pass It On! 5-9-19
May 10, 2019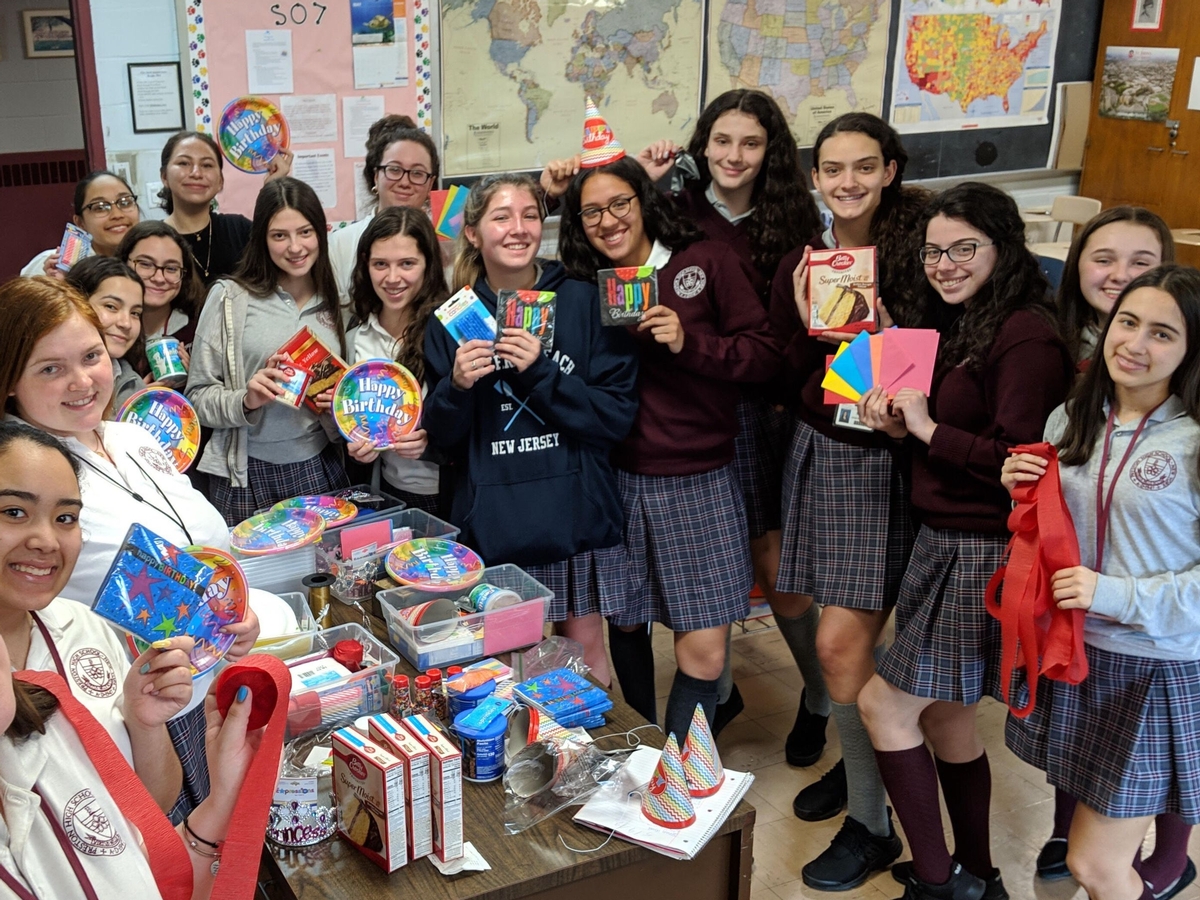 As we approach the end of the school year, Compassion Connection finished one last compassion project to finish off the year! At their last meeting, members made Birthday Boxes for children who might otherwise not have a chance to celebrate their birthdays.
Compassion Connection teamed up with Abraham House. Located in the South Bronx, Abraham House works with courts to offer first-time offenders an "Alternative to Incarceration" -- a home where people can turn around their lives and learn to become responsible citizens. Abraham House provides families with crisis management and counseling for the parents, and quality academic programs for eligible children.
Compassion Connection was able to make 10 kids happy on their birthday with these boxes! In each box, there was cake mix, frosting, sprinkles, birthday cards, plates, napkins, candles, streamers, balloons, and a birthday hat or tiara and sash. As always, thank you Compassion Connection for all that you've done this year for the community!