Compassion Matters... Pass It On! 4-16-19
April 16, 2019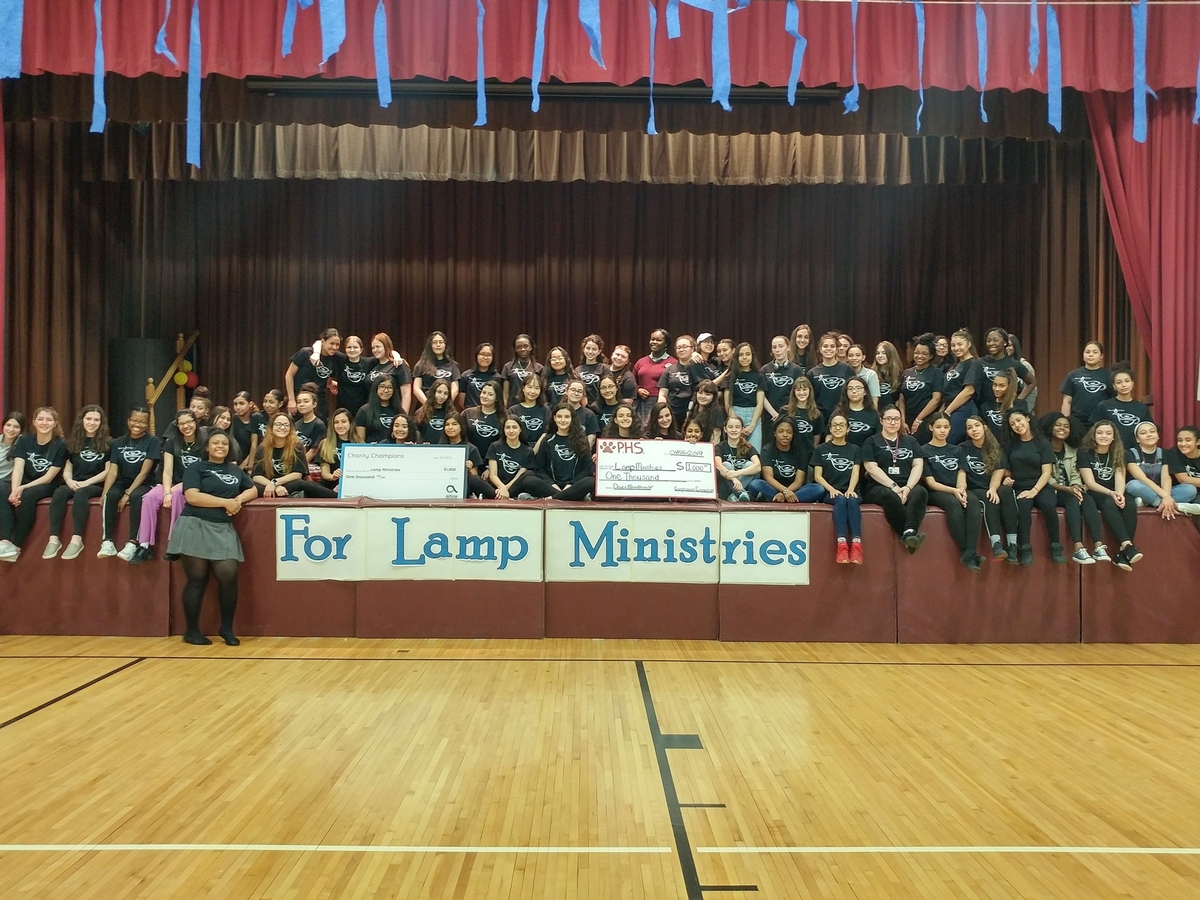 On April 16, Compassion Connection hosted their biggest event of the year, Dance Marathon! At this event, over 100 students participated in Zumba, Just Dance, and Wii Sports and received snacks, baked goods and other refreshments for just $10. (All of which were donated to a charity!)
This year's event was very special, since Compassion Connection was able to raise over $2,000 for Lamp Ministries, an NYC Catholic organization with which Preston High School is closely affiliated. Throughout the year, CoCo made sandwiches for Lamp Ministries, who then distributed these sandwiches to the poor in New York City. 1000 people were fed through the hands of Lamp Ministries.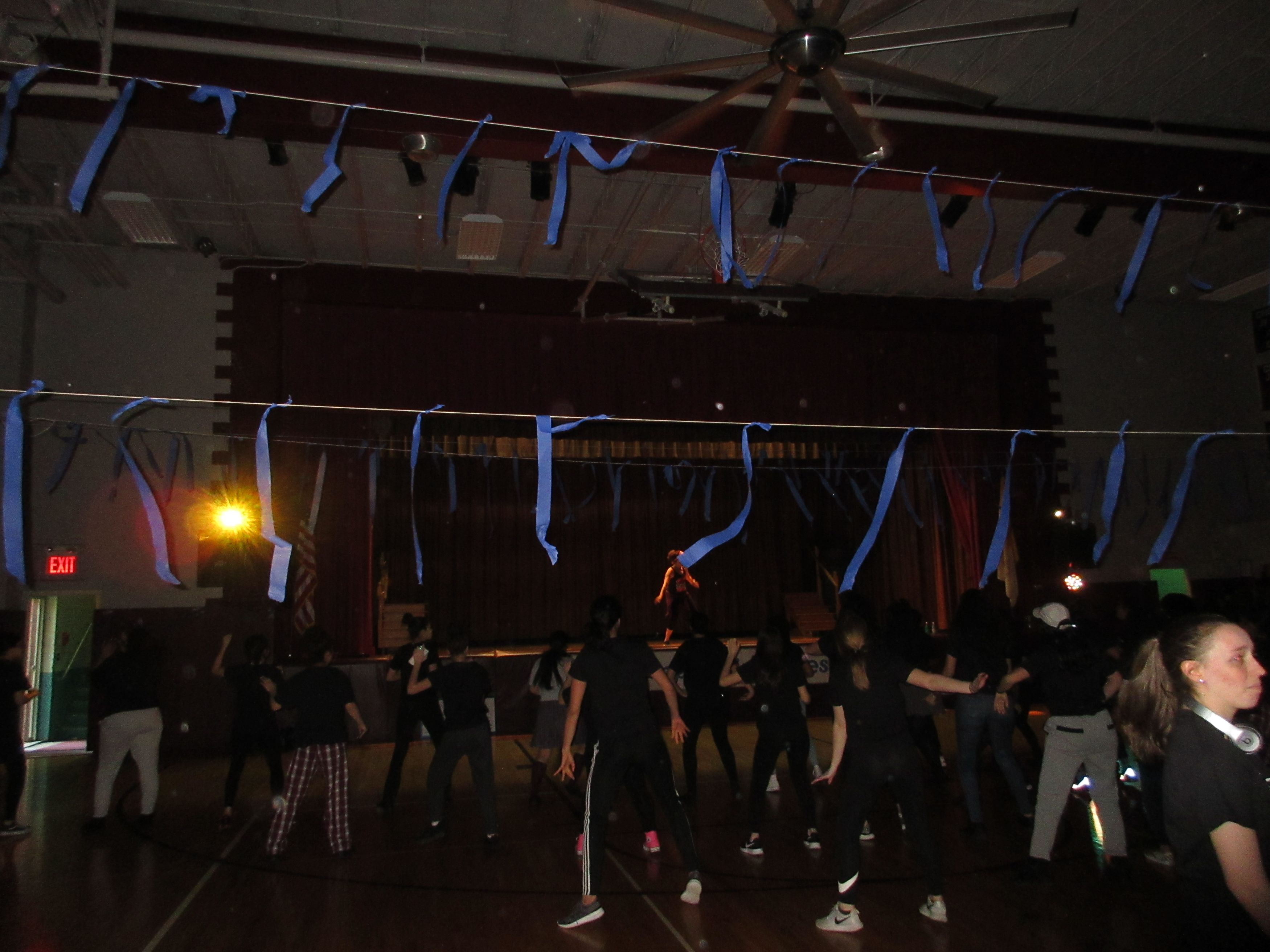 After selling tickets for almost two weeks prior to the event, CoCo exceeded their goal of $1,000, and raised another $200 on the day of the event! Also, a representative from Altice USA's Charity Champions Program presented a big check of $1,000 to Lamp Ministries, Compassion Connection's chosen charity.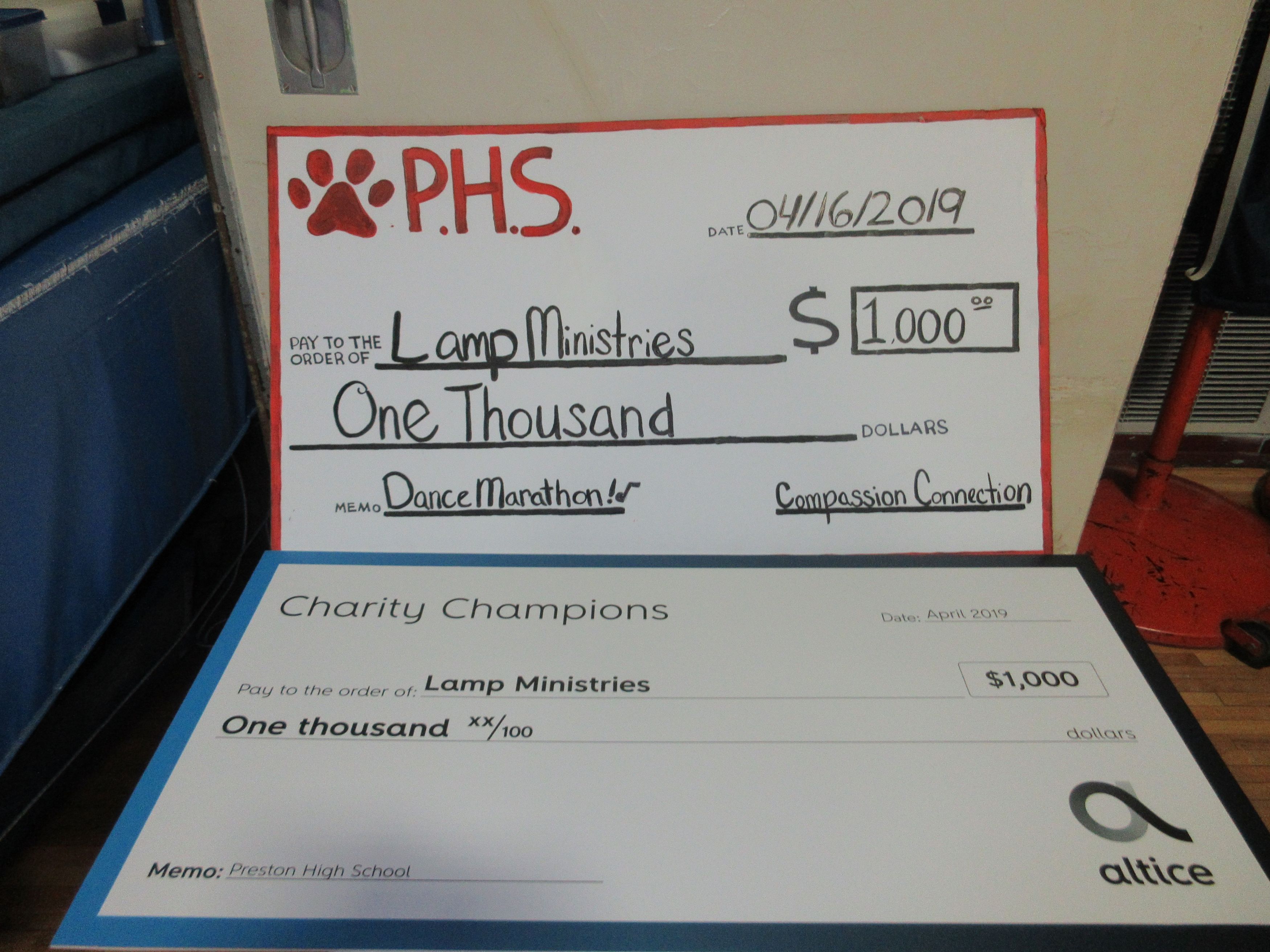 Compassion Connection would like to thank all those who helped to make this event possible. Ms. Suzi Myers-Tipa, who has participated as the Zumba instructor at every Preston Dance Marathon, Mr. Teemsma - our DJ, Ms. McEvoy, who helped with decorations and set-up, Mrs. Brescia and Sr. Lorretta for their assistance with snacks and refreshments, and most especially, all of the participants whose donations made it possible to support Lamp Ministries in the wonderful work they do.