Compassion Matters... Pass It On! 11-2-20
November 02, 2020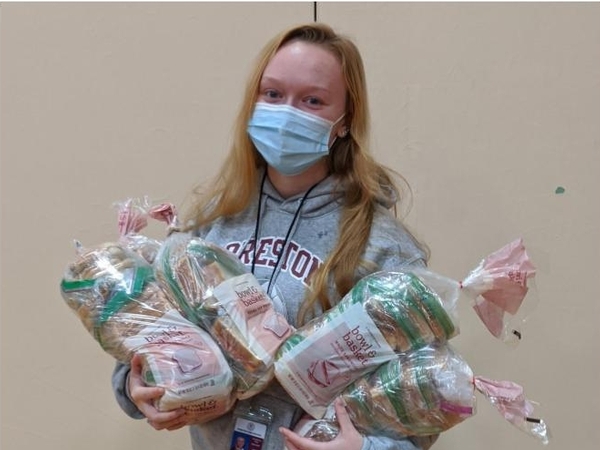 Compassion Connection is still hard at work making sandwiches for the homeless. Club Members joined together on a Zoom meeting and made over 340 peanut butter and jelly sandwiches. These were donated to Lamp Ministries, who distributed them to the hungry on the streets and in shelters throughout the Bronx.
Lamp' Ministry's founder and director, Tom Scheuring, emailed the following:
"More people are hungry these days. While some are fearful to go out, those who come almost always ask for "seconds". This week happily we can offer them that. The students are truly following the Lord's command to "Feed the Poor".
Thank you Compassion Connection!