Compassion Matters... Pass It On! 10-26-20
October 25, 2020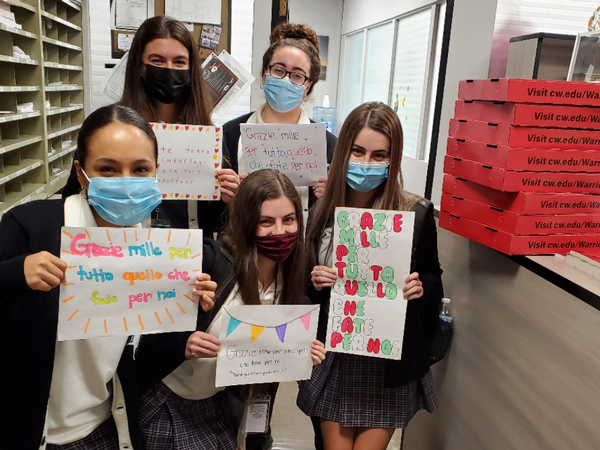 In a beautiful sign of appreciation, Preston's Italian Club surprised the faculty and staff with a pizza lunch on Friday.
At their Wednesday virtual club meeting, members of the Italian Club made brightly colored signs saying "Grazie mille per tutto quello che fate per noi!" (Translation: Thank you so much for everything you do for us!) Pizza and signs were delivered by club officers to the main office. After six full weeks of in-person, concurrent, and virtual teaching, a gesture like this was truly appreciated by every adult in the building!
Compassion Matters... Pass it on!