Compassion Matters... Pass It On! 10-15-20
October 15, 2020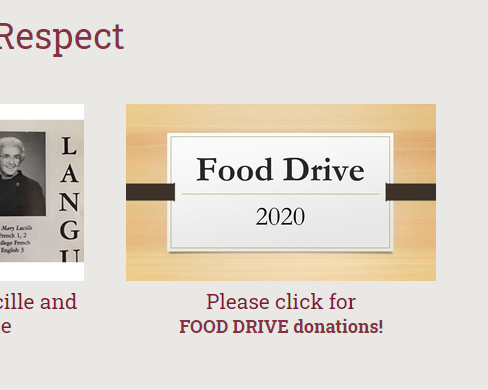 The Preston Food Drive has officially begun!
This year, in additional to donations of nonperishable foods, students (and their families and Preston staff!) are encouraged to make monetary donations through the Food Drive payment link on Preston's website. (Homerooms will receive 2 pts for every $1 donated.) All monies collected will be donated to pantries (along with the collected food.)
Preston held a school-wide Zoom Assembly on October 13th in order to get excited about donating food. The students and faculty prerecorded themselves singing a song "Don't Stop Now," to the melody of the popular "Don't Start Now" Dua Lipa song. The video compilation was unveiled during the upbeat Zoom gathering of 400+ attendees.
The Drive lasts for 6 weeks and concludes on November 24th. As every year, we are incredibly grateful to the generous support of all the students and parents and staff who donate throughout the course of the drive.