Compassion Matters... Pass It On! 10-13-20
October 13, 2020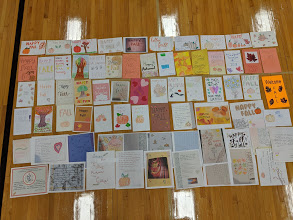 Compassion Connection made homemade cards for the senior citizens of the Preston Center of Compassion - wishing them a Happy Fall. The text in the cards read something along the lines of:
As this school year begins,
on behalf of the Compassion Connection Club of Preston High School,
we'd like to wish you a beautiful Fall Season.
Please know that our Club is praying for you –
for health in your home,
for peace in your heart,
and for happiness in our soul.
Wishing the same to all who read this Compassion Blog. :)