Eugenia Wolovich received her BA and Masters in History from Hunter College, CUNY. Before that, Eugenia was a Preston Panther, class of 2010.
Her interest in education first developed while working at the Museum of Jewish Heritage in the Education Department, partnering with middle schools over the tristate area to bring the history of the Holocaust from the museum setting and into the classroom. Most recently, Eugenia comes from working in development at a nonprofit specializing in after school activities for underserved communities.
Eugenia teaches Regents and Honors level Global History and Geography 1, United States History & Government, and Economics & Government.
She enjoys bike rides and everything bagels.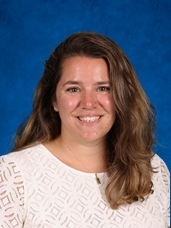 Eugenia Wolovich
Teacher
Phone: x 626
Employed Since: 9/1/2019
1 Years Experience At School