Dominique Labate is a proud Preston Alumna who earned a Bachelors of Social Work from Dominican College. Upon graduating, she went on to pursue a Masters degree in Guidance and Counseling from the College of New Rochelle. During her studies at CNR, Dominique completed an internship here at Preston which eventually turned into a full-time position.
Currently, Dominique is the Freshman Year Counselor and one of the Senior Counselors. In the past, she worked as the Student Service Coordinator and maintained other responsibilities.
She is a firm believer in trying your best, and hopes everyone enjoys a productive and successful school year.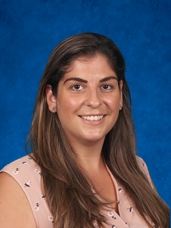 Dominique Labate
Guidance Counselor
Phone: x 133
Employed Since: 9/1/2016
4 Years Experience At School
Degrees
BS

Dominican College

(2013)

MS

College of New Rochelle

(2016)