Craig Youngren studied philosophy and German at Boston College. He studied cinema at NYU's Tisch School of the Arts, and returned there for dramatic writing.
He has taught physics, philosophy and video production here at Preston.
He believes everyone should read Book 7 of Plato's Republic because the "metaphor of the cave" holds the secret to the mystery of our existence, and some of our best movies (like The Truman Show and Inception).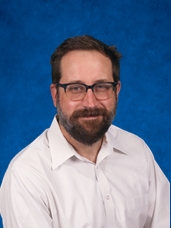 Craig Youngren
Registrar
Phone: x 196
Employed Since: 8/31/1999
21 Years Experience At School
Degrees
BA

Boston College

(1999)

MA

NYU

(2004)

MFA

NYU

(2008)