Every Panther has a Voice
December 17, 2019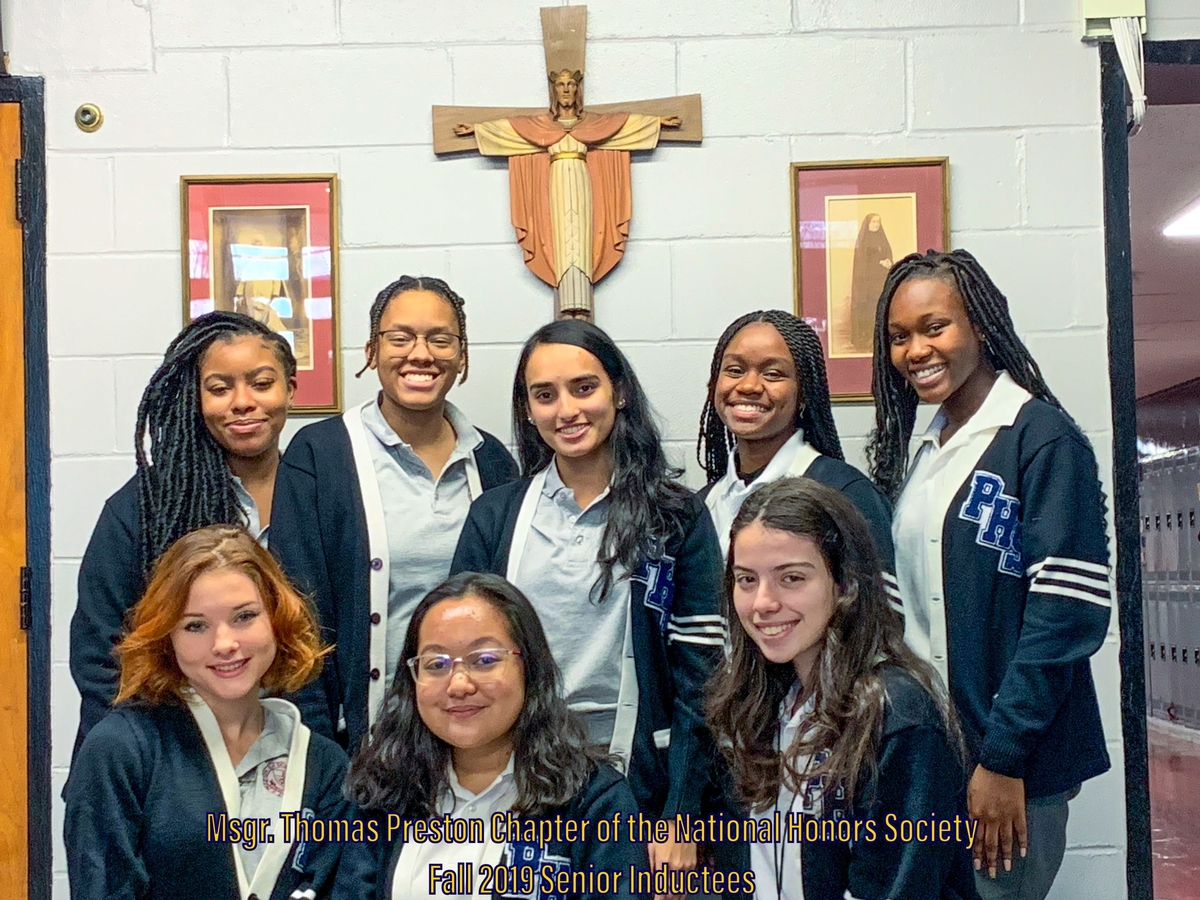 Congratulations to the newly inducted Class of 2020 members of the Monsignor Thomas Preston Chapter of the National Honors Society!
NHS Leadership Team [Front Row]
NHS Fall 2019 Senior Inductees [Back Row]
October 22, 2019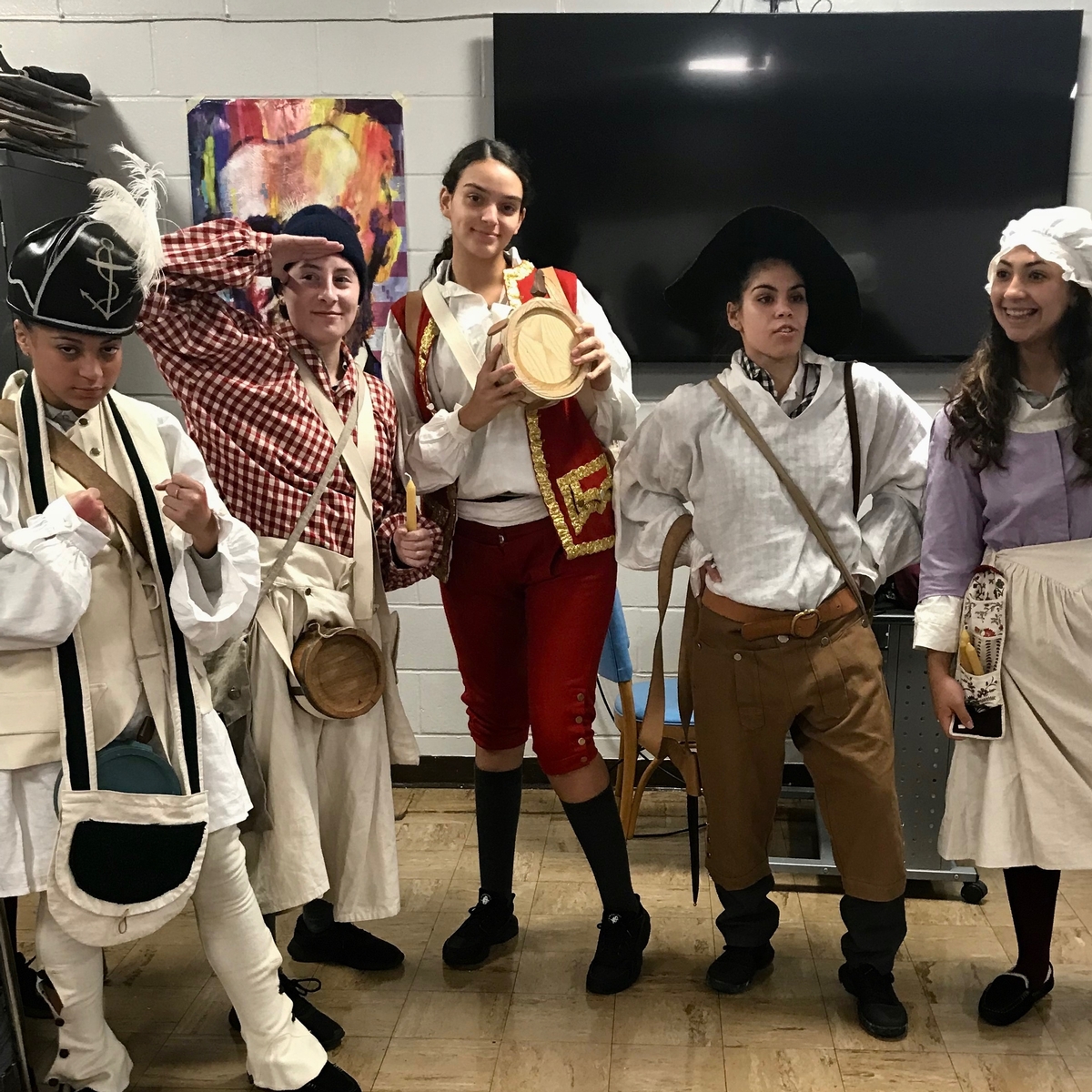 The AP United States History class used the Continental Army Diversity trunks provided by the American Revolution Institute to explore the various roles Americans played in the Revolution. Groups created a character and a back story for their assigned person, and one student dressed up and presented that person's story.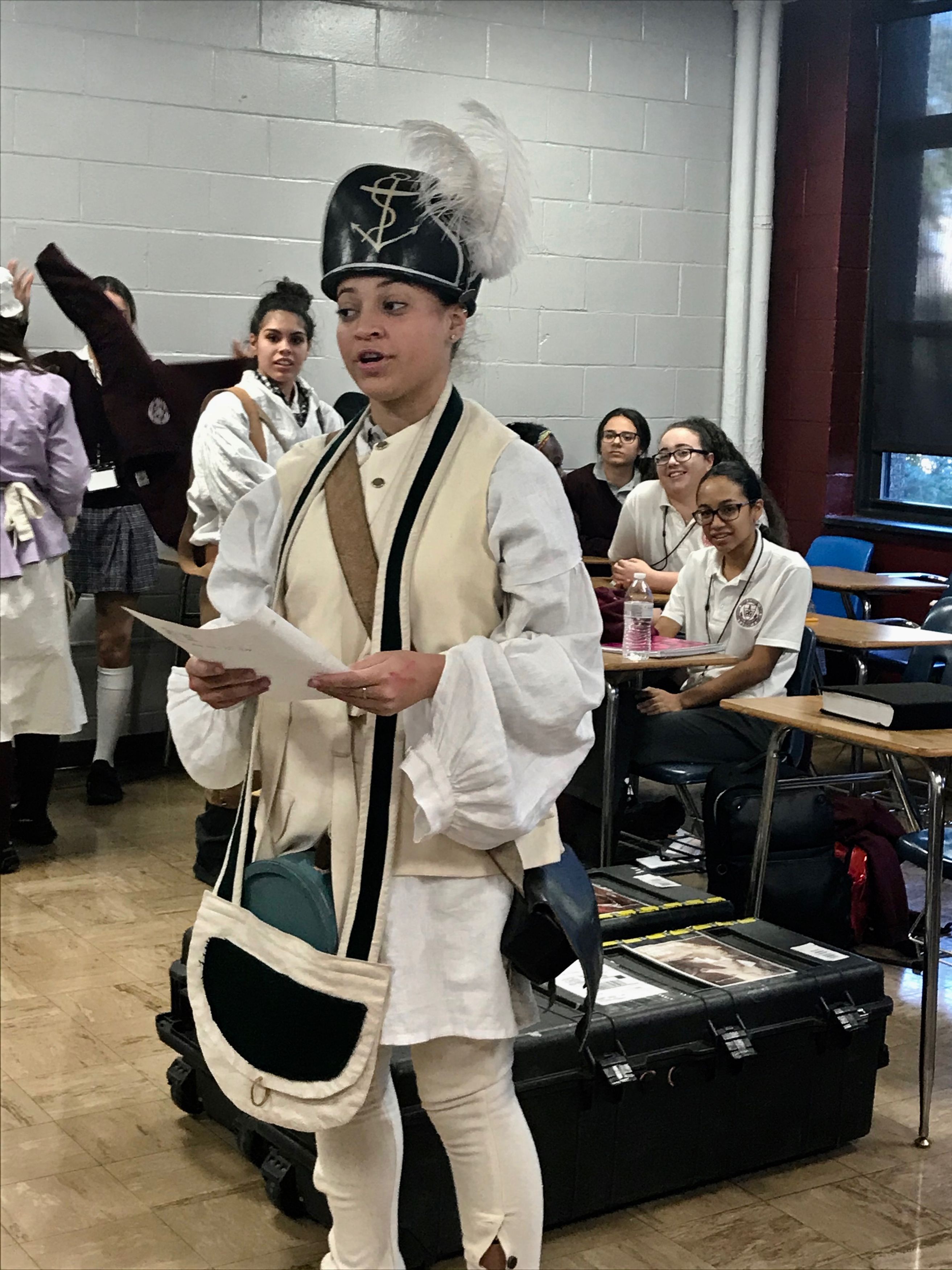 Characters included Continental Army soldiers, a militia man, a sailor, and a camp follower.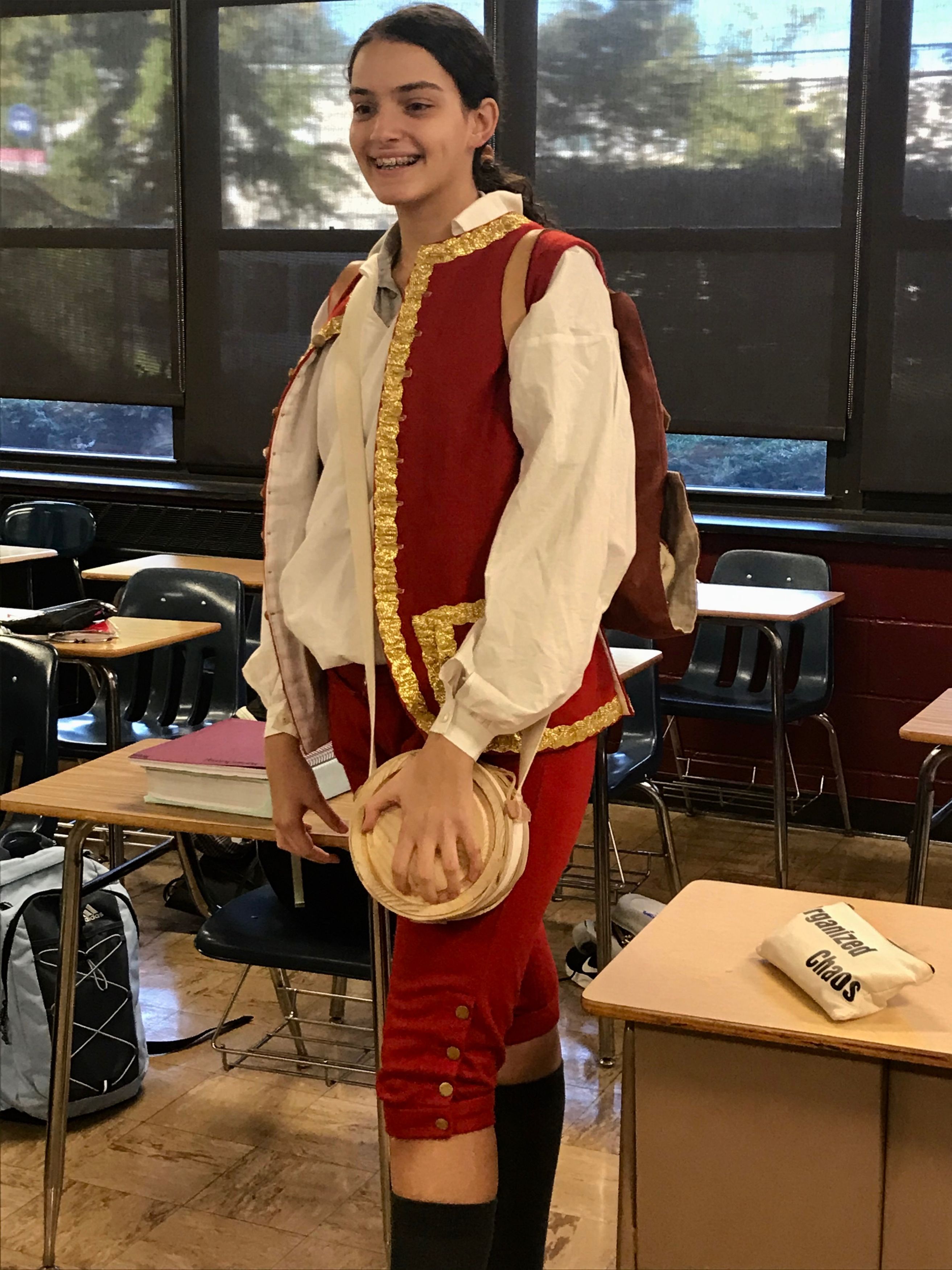 October 05, 2019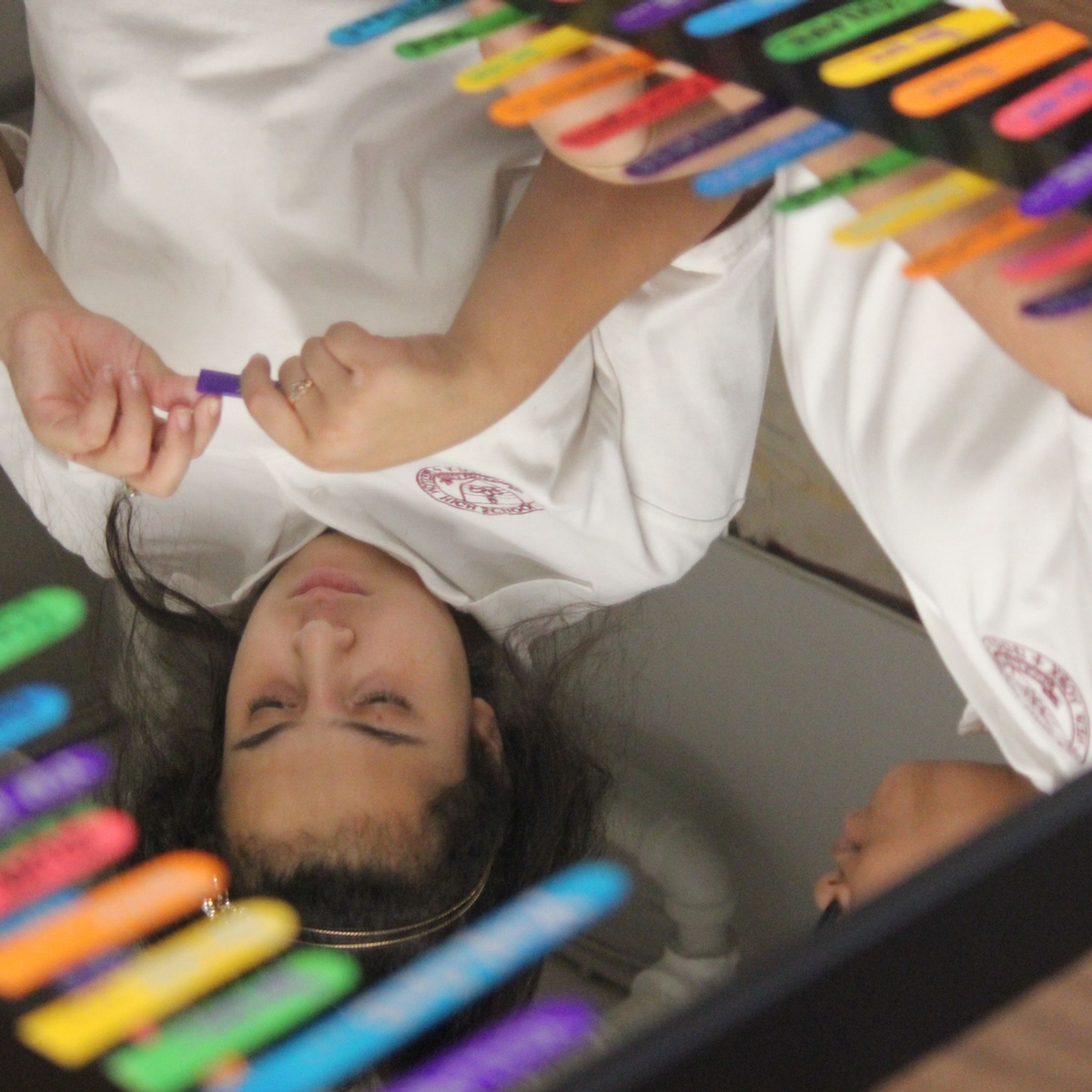 We polled the student body asking them to complete the sentence "you are…" with an adjective that made them feel good about themselves and compiled a total list of 125.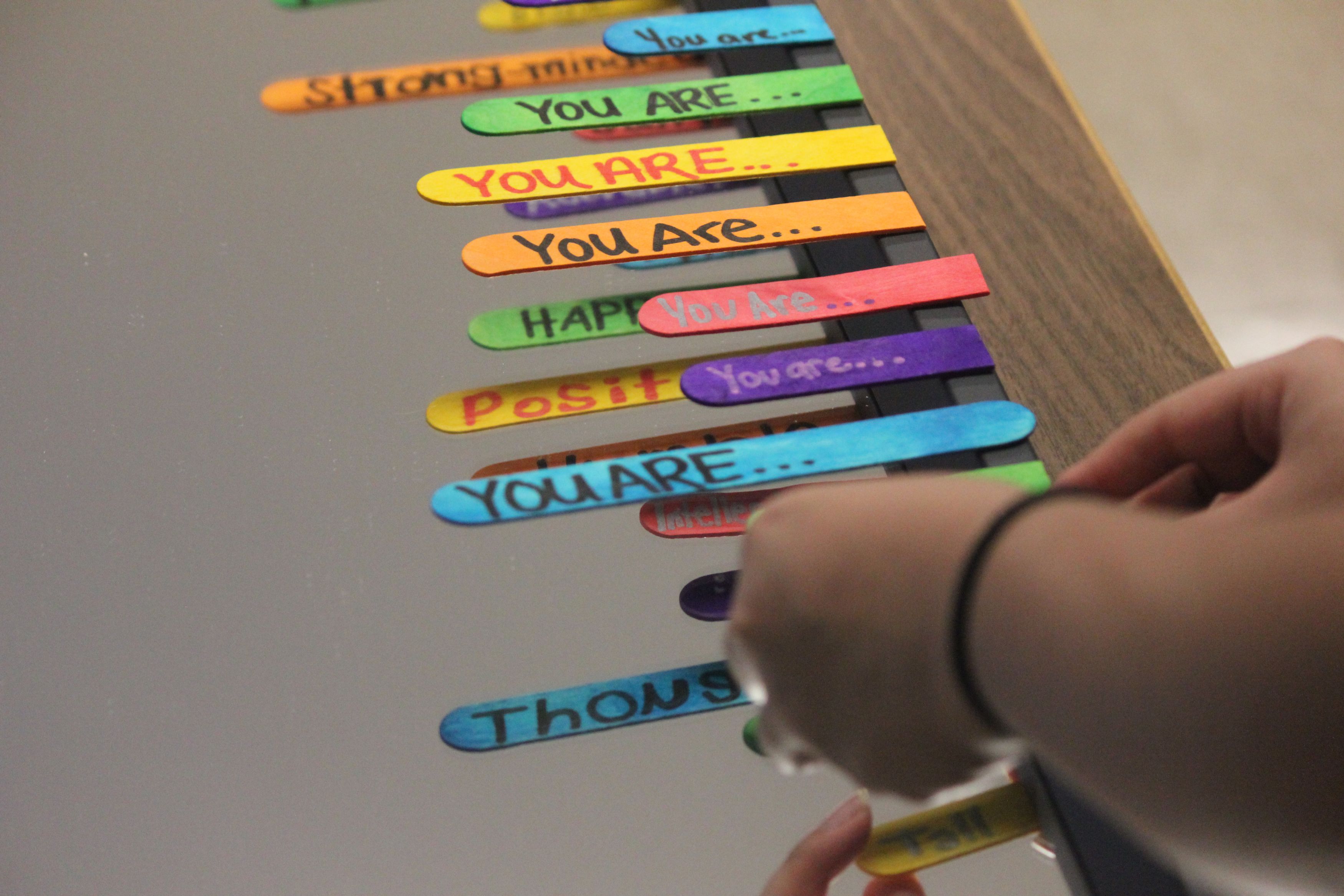 The students then decorated this mirror with those words so that, like filters on smartphone photos, viewers will always see different adjectives alongside their reflection providing a positive affirmation: you are more than just your appearance.