RoseMarie Brescia earned a BA in English (minor in Art History) at Fordham University. After a successful career in the design and construction industry in New York City, she earned her Master of Arts in Teaching (Visual Arts) at Manhattanville College. She received her New York State Certification in Art (K-12) in 2018.
She believes that each student has a unique "inner artist" which should be acknowledged and engaged. Students make artistic choices every day - those decisions should be recognized and celebrated.
"there are no mistakes in art, only new opportunities"
Website: Artroom with Ms. B.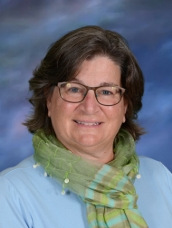 RoseMarie Brescia
Teacher
Phone: x 652
Employed Since: 9/1/2018
1 Years Experience At School
Degrees
BA or BS Degree

Fordham University

(1983)

M.A.T.

Manhattanville College

(2018)