Dr. Nikolaus Unger completed his B.A. in History and German at Iona College (New Rochelle, New York) before working for two years as a Fulbright Program Teaching Assistant in Vienna, Austria with the Austrian-American Educational Commission and then completing a Masters (by Research) and PhD in History at the University of Warwick (Coventry, Great Britain).
Dr. Unger began teaching at Preston in 2008. His courses include Regents and Honors-level Global History & Geography (9th & 10th grades), Regents and Honors-level United States History & Government (11th grade ), AP European History (12th grade). Additionally, Dr. Unger teaches semester long 3 credit dual enrollment courses through the SUNY Albany University in the High School program (AHIS 100 & AHIS 101: American Political & Social History I & II) and the St. John's University College Advantage program (HIS 1301: The United States: Colonial Times through the Civil War & HIS 1302: The United States from the Civil War to the Present). Both programs offer high school juniors currently enrolled in Honors-level US History & Government with Dr. Unger the opportunity to get a head start on their college education by earning up to 6 transferable college credits; students do not have to attend any additional classes outside of PHS or take any additional exams once enrolled in one of these programs to earn college credit.
"Learning proceeds until death and only then does it stop. ... Its purpose cannot be given up for even a moment. To pursue it is to be human, to give it up to be a beast." – Xún Zǐ , Chinese Confucian philosopher, c.312 BC - 230 BCE.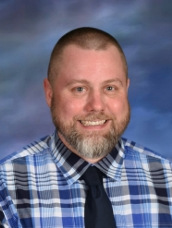 Nikolaus Unger
Teacher
Phone: x 697
Employed Since: 9/1/2008
11 Years Experience At School
Degrees
BA

Iona College

(2000)

MA

University of Warwick, United Kingdom

(2003)

PhD

University of Warwick, United Kingdom

(2008)